PSA vs Project Management Software: What's the difference?
by Jarno Koopman on March 13, 2023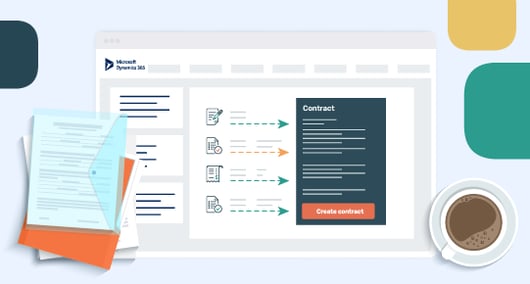 Both PSA software and project management software are considered necessities to deal with task management and workflows, especially for remote teams.
A lot of companies need one or the other just to function effectively on a day-to-day basis.
That's because these types of platforms help streamline important processes and necessary admin tasks to complete projects/services and keep track of all the important financials.
But the big question is– What's the difference between the two? Aren't they really the same?
Although PSA and project management software look strikingly similar on paper, there are a few key differences that you might not know about.
We'll first talk about project management software, who it's for, and what it does. After, we'll show you where PSA overlaps with project management as well as what differentiates it.
The fact is, project management software and PSA software are more alike than different, so it's easy to see how people get confused and/or may not know which solution they need for their business.
Our aim is to help clear up some of this confusion with a really clear discussion on these two distinct software environments. Let's begin!
1. Project management software
Project management software is a digital tool that helps owners, project managers, and individuals manage and execute projects and services.
Project management itself encompasses the following subsets that must be managed by individuals and some kind of a digital solution like project management software:
M

oney-

How much will the project cost? How much is earned? Are there milestone payments? You get the drill. Managing the finances of your projects means getting a handle on your invoices, your contracts, and making sure your financial backend is connected with your project management software.

Organization- This is all about your people. What are everyone's roles? What is everyone's capacity? Do you need to hire outside to complete the project or service? How will you manage your workflows?
Time- Time is money, and it's important to be laser-focused on what kind of time your business spends on billable and non-billable hours.

This is why most project management tools offer a time tracker, and the better ones will connect the time tracker with tasks, invoicing, etc to streamline processes even further. Managing time during your project lifecycle is also important to make sure you make deadlines and retain customers.

Information- To complete tasks and execute deliverables, information will need to be shared around the client and project. Managers and team members need to be able to easily access any information and documents they need to collaborate and get the job done.
Quality- The quality of your projects and services must be managed in order to offer an excellent customer experience. Though this can arguably be helped by project management software, it's usually the human element that influences the quality of deliverables.
Truly comprehensive project management software should cover all the above bases. But as we will discuss a bit later, that's not always the case.
Who it's for
Project management software isn't necessarily industry-specific, as many freelancers and even stay-at-home moms use these types of tools to complete tasks and create detailed timelines and workflows. That said, the biggest contenders for project management software include:
Construction companies

Creative & design

Remote teams

Professional services

Electricians

Legal

Consulting firms

And really any business that wants to keep track of tasks/deadlines and streamline workflows
What it does
Project management software provides a digital solution to keep track of your team, your tasks, your workflows, and your scheduling.
Most project management software tools lead with task management by providing all the tools you need to both accomplish tasks and see where they stand. Collaboration is key with task management, so most project management software provides task boards, the ability to create and assign tasks, and automated alerts that can tell you when a task is incomplete or late.
In theory, project management software should stay with you through the entire project lifecycle, from deal-won to deliverables in hand. To accomplish this, elite project management software will integrate with your CRM and other collaboration tools such as Slack.
2. PSA software
PSA– Professional Services Automation– software is a more holistic project management tool that caters to the professional services industry. PSA software offers more automated functionality than traditional project management software.
In a nutshell, PSA software represents more technologically advanced project management software that targets a particular industry (professional services).
Who it's for
PSA software enjoys a storied history from origins in uber-specific solutions for individual companies to the more accessible options today. PSA software is specifically designed to suit the needs of professional service organizations. These include:
Architects

Consultancy firms

Remote teams

Digital marketing

IT service providers

Software development

Accountants

And more
What it does
PSA software goes beyond the task-based focus of project management software by offering functionality that includes contract management, invoicing, resource management, and more. Because PSA software exists to automate whenever possible– hence the 'A' in the acronym– it generally will be able to take more administrative tasks out of people's hands. This especially happens in areas like invoice management, where a PSA tool will let you use smart invoicing to automate the process without ever actually creating an invoice yourself. And that's just one example.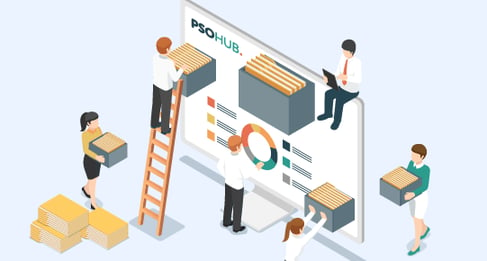 Big differentiators
What's the difference between project management software and PSA software? After all, if you've been following along, the two appear to be super, super similar. Here are the major differentiators so you can know once and for all:
PSA software offers more to manage your project's financials.
Historically, project management software has largely stayed out of the financial management of projects. You can still see today that most of the popular project management tools will not offer built-in invoice management nor contract management. PSA tools overall are more concerned with financials than project management software, offering more features and functionality in this area.
Project management software is easier to use.
Project management tools tend to be very intuitive and require little-to-no onboarding training. Anyone can start a free trial and figure out this digital environment pretty quickly. On the flip side, PSA software is more customized and will require a bit of onboarding training to get started.
PSA is more of an all-in-one environment.
We already spoke about how PSA solutions are more financially focused, providing invoice management and contract management to help managers and owners stay in-the-know of cash flow. But it doesn't stop there. PSA software provides an all-in-one project management environment that includes resource management, CRM integration, capacity planning, and more in-depth features that most project management tools do not offer.
PSA is specifically made for professional service businesses.
While project management software can be leveraged by just about anyone, PSA software is designed specifically for the professional services industry. This means it's more adept at addressing the needs of these businesses, especially for IT providers.
PSA offers more self-driving tools

.
PSA software tends to be more high-tech than basic project management software. PSA solutions offer self-driving tools powered by AI to help businesses track time seamlessly across projects, forecast accurately with predictive analysis, and much more. In short, it's a more automated environment.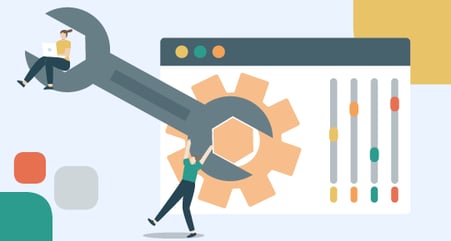 Project management software? Or PSA? Which is best for your business?
Our 2 cents? Project management software applies to more people and more industries. You can get a lot of project management software for free, if you don't want to go beyond basic to-do lists and timelines. And because of their built-in collaboration tools, project management software solutions are extremely appealing to remote teams.
However, if you're in professional services, it makes most sense to go with PSA software, as it's specifically designed for that industry. PSA software comes with more automated features and a more all-in-one project management suite.
PSA software licensing and project management licensing hover around the same price for the most popular solutions, so cost isn't necessarily a factor when choosing between the two.
Go with project management software if…
You're a freelancer.

You really just need task management and collaboration.

You need something to manage your workflows.
Go with PSA software if…
You're in professional services.

You want a more all-in-one solution that includes financials like invoicing and contracts.

You want more sophisticated, automated features to take admin work off your plate.
Hopefully, our discussion here has alerted you to the fact that project management software and PSA software are very similar. They both include task management, collaboration tools, and other features to manage your workflows throughout the project lifecycle. PSA software stands out for its more holistic environment tailored to the professional services industry and its increased focus on financials and automation.
Is it possible to combine project management with PSA functionality?
Yes! That's exactly what PSOhub does. PSOhub was created for professional services, offering high-level functionality and sophisticated automation like self-driving time tracking. However, its all-in-one project management suite is meant to be more accessible, especially for CRM users. PSOhub takes the full-blown functionality of PSA software and puts it into an intuitive project management format, so all kinds of businesses, even freelancers, use it to manage their workflows, from CRM to cash in hand.