Task Management
Smart project and task management
Prioritizing, delegating, and reporting on your projects just got easier. Track and manage team activities in PSOhub with task boards.
Task Management by PSOhub.
Discover in one fact sheet what PSOhub can do for your organization
More reasons to love PSOhub
Manage projects in organized task list
Stay agile with Kanban boards and task views
Visualize your project with easy-to-use task boards in PSOhub. Cards represent tasks and customized columns can track a project's progress, allowing teams to successfully plan and execute projects in one seamless experience.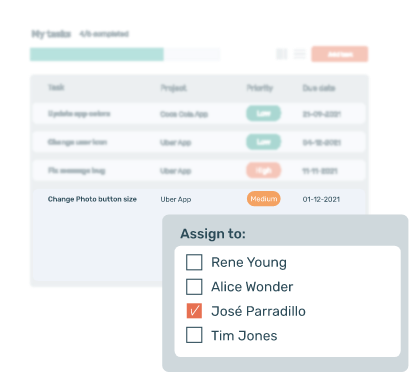 Improve multitasking and team collaboration
Working together can be a real challenge, especially when multiple team members are working on multiple projects. A task management tool can significantly improve team collaboration

Track time efficiently and automate invoices
Improve resource planning accuracy
PSOhub insights. Perfect for your coffee break.