What are PSA tools? How do PSA tools work and what are their benefits.
by René de Jong on March 10, 2022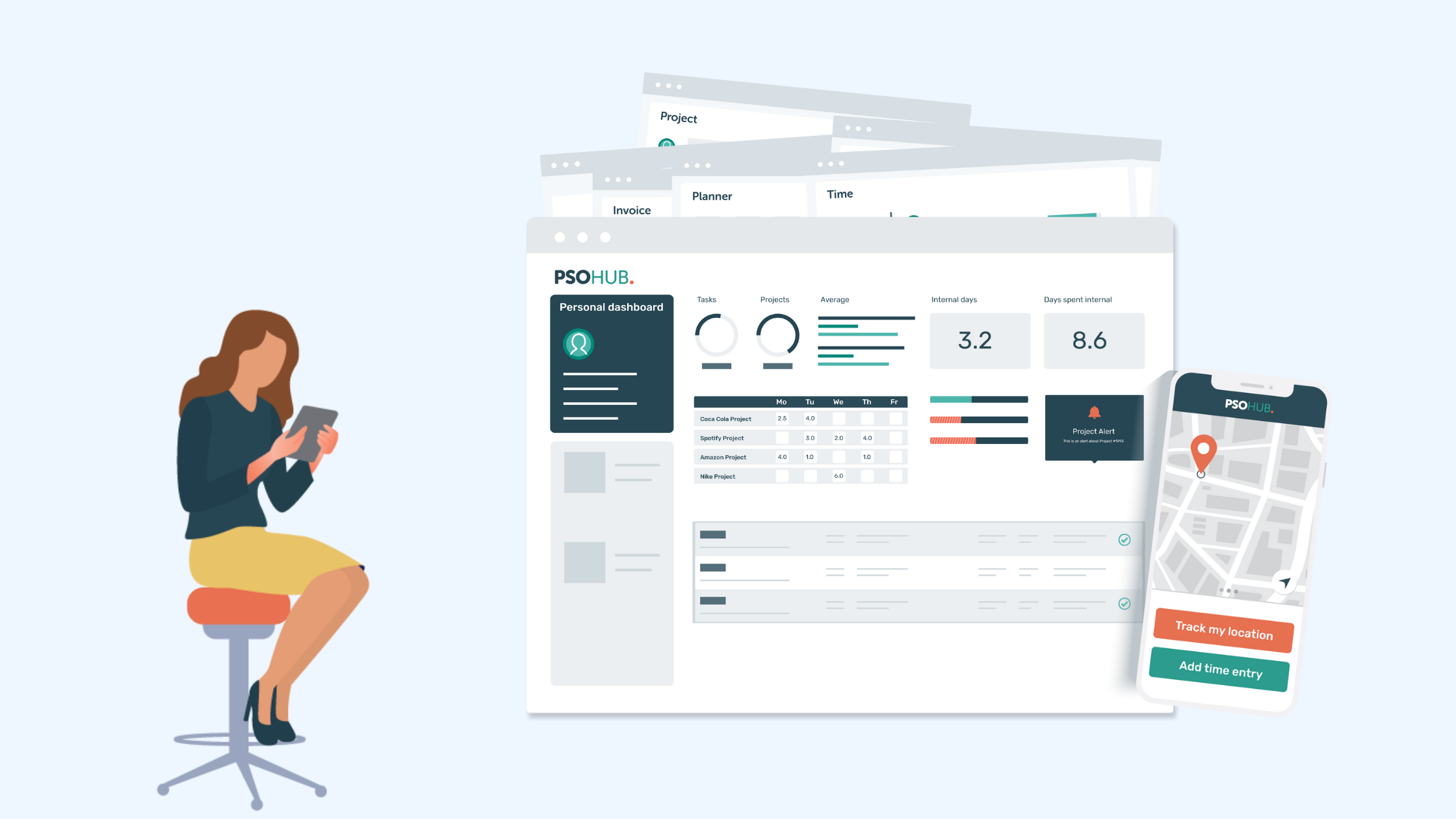 If you're in the professional services industry, your business is probably a viable candidate for PSA tools. These software tools leverage automation and are specifically created for the daily needs of professional services organizations, or PSOs.
And because PSOs are now more globalized in nature, they need software that can keep up with their work in the 'new normal' as they grow and scale. In fact, growth in the professional services sector abounds in the post-COVID era of asynchronous work, with the global market reaching just over $6 trillion in 2021.
PSA tools help service-oriented businesses like MSPs, digital marketing agencies, and more to automate their business processes. The goal is to optimize the service-delivery pipeline and increase overall efficiency.
We're going to define what PSA tools are, their benefits, and an example of how they work to give you a solid understanding.
What are PSA tools?
The acronym PSA stands for Professional Services Automation: PSA tools help businesses migrate from historically manual processes to automated workflows. More specifically, PSA tools– aka PSA software– provide online solutions to help professional services organizations automate their processes related to:
Resource management
Budget tracking
Time and expense
Invoicing
Billing
While PSA tools come in handy with project management, they tend to be more focused on the financial aspects of managing projects versus the more granular, workflow perspective (i.e. task management and collaboration).
That said, PSA tools can theoretically take care of many aspects of your project management, as listed above, making them a no-brainer for professional services. Automation is key, and most PSA tools will use some type of artificial intelligence or self-driving features to make it seamless.
What are the benefits of PSA tools?
PSA tools provide a treasure trove of benefits when they're leveraged properly. Here are some of the advantages you can expect, according to this end-user survey and these PSA tool reviews:
Up to 50% less revenue leakage
Increase in projects completed on-time and on-budget
Less time spent on menial admin
Less errors from manual entry and data migration
More visibility and control
Improves client billing experience

What's an example of a PSA tool?
To give you a better idea of how a PSA tool helps businesses on a practical level, here's an example of a PSA tool in action.
PSOhub PSA tool example:
If you're using a powerful PSA tool (in this case, PSOhub), your workflows will be more automated. Here's a basic story of how that automation can work:
So, let's say you close a deal in HubSpot. The PSA tool (PSOhub) then automatically imports your necessary information into your contract. At this stage there's more opportunity to automate, as you can use contract templates or past contracts to save time on manual entry. From there, PSOhub automatically creates a project from this data. You can instantly start tracking time, even automate that process with self-driving time tracking, and get invoices sent automatically to your client when a milestone is triggered.
Note the frequent use of the words 'automate' and 'automatically'. The goal of a quintessential PSA solution is to automate any processes that can benefit; so in this example, we see automation at 5 stages in the workflow–
Automated data import from HubSpot
Smart contract generation
Automated project setup
Self-driving time tracking
Automated invoicing

Find out more about how PSA tools can automate your workflows in our Quick Guide to PSA Solutions
Final thought- Could your business benefit from leveraging PSA tools?
The conclusion? If you work in professional services and you want your business to run more efficiently, you'll probably benefit from adopting a PSA tool. You can potentially save loads of time and money on admin. And you'll keep more of your project data together and secure.
With powerful automation provided by a PSA tool, you can look forward to doing less, making more, and maintaining constant visibility into the health of your projects.