Invoicing
Integrated invoicing and billing software
When your invoicing software integrates seamlessly with your own CRM contact records, timesheets, and contracts, the whole billing process becomes a breeze.
Invoicing by PSOhub.
Discover in one fact sheet what PSOhub can do for your organization
More reasons to love PSOhub
Let your invoices create themselves.
PSOhub automatically pulls in your timesheets, billable rates, and contact information to generate invoices in just a few clicks. Are you already using an invoicing tool? Integrate it with PSOhub and keep your business under one umbrella.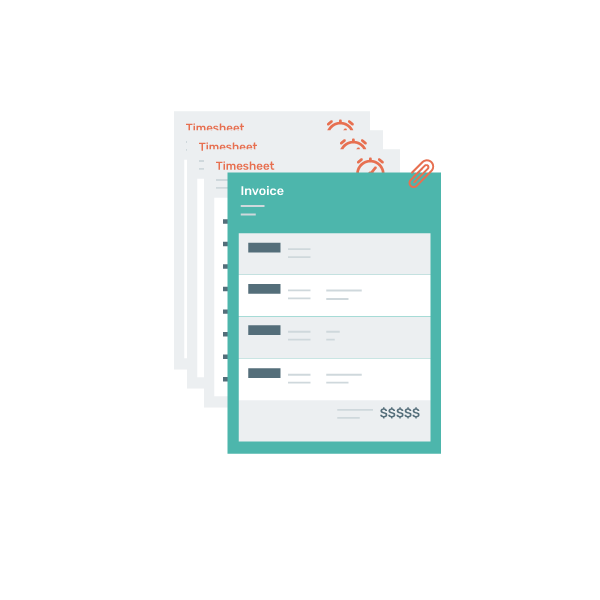 Improve the billing experience for clients
Editable invoices to match your needs
Invoice labels can be edited, enabling customization of your invoices and multi-language invoicing. Furthermore, you can personalize your invoice e-mail and footer note, and description.
Set up continuous billing
Why wait until the end of the month to send your invoices? Use PSOhub's smart invoicing features for recurring, installment, milestone, or time & material invoices.
PSOhub insights. Perfect for your coffee break.