The Trends & History of PSA Software: An Interview with the Father of the PSA industry
by Catherine Rozyczko on July 8, 2020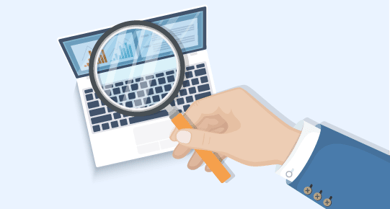 In late 1997, a Silicon Valley company came to the Aberdeen Group in Boston with a concept called PSA (Professional Services Automation).
A few principles at Aberdeen brought PSA to one of their top analysts, Dave Hofferberth, since he was responsible for the professional services sector, with organizations like Deloitte and more as big-name clients.
Dave was astounded by what he uncovered in his research and knew that the PSA concept was marketable. The original company who came to Aberdeen had created a groundbreaking solution that helped manage projects and services, time and expense tracking, etc.
Dave asserted to the Head of Research at Aberdeen at the time—
"Nobody I know uses a solution like that."
In the late 90s, there just wasn't a lot out there. And what was out there was mysterious and would require some detective work.
We sat down with Dave to talk about the birth of the PSA industry as we know it now, current market trends, and what makes a PSA solution truly valuable for businesses.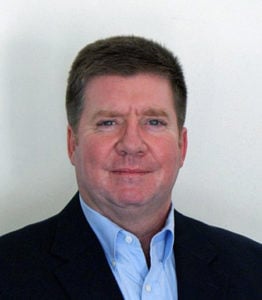 Dave discovers and codifies the PSA market
While Dave's day job was still as a research analyst, his background was in engineering—
But the man LOVES research. So, he was eager and excited when he got the OK to do a ton of research and write a white paper on PSA software.
During his deep dive into the PSA universe (mind you, no one was using that term yet), Dave stumbled into other companies that were doing something similar to that original solution that had been passed across his desk.
AKA companies were doing PSA; they just didn't know it yet.
"They just didn't have the unifying term," echoes Dave.
And most of the PSA providers Dave found at that time were small vendors, the type he says love to come to analysts first to get some proof.
So when it comes to PSA solutions, Dave didn't invent the concept, but rather found out what other people were actually doing and put it all together in a cohesive way, listed out features in the first PSA white paper.
The first PSA white paper EVER
The reaction to Dave's white paper was in a word, enthusiastic.
"All the sudden, companies from all over the world started contacting me about this. They loved it!"
Dave told management at Aberdeen that he'd seen enough interest from enough different kinds of companies across the globe for the PSA industry to have legs.
"I knew there was more to it than one, two, three small companies out there."
For the next 6 months, Dave worked on gathering even more data, researching even more PSA organizations — in his spare time, of course; he still had to show up as an analyst from 9 to 5.
In that period, he moonlighted as a die-hard researcher, an Indiana Jones of PSA if you will, and published a 90-page report on the topic.
"When that hit, my boss said, 'Now you're the world expert on this.'"
The birth of the PSA industry
"All the sudden, everyone was doing PSA. 100+ companies from around the world!
But there were naysayers.
Multiple analysts from Gartner, Meta, Giga, and more came to Dave and insisted that no, PSA was not a real term. For example, Gartner called it 'project portfolio management for services organization'. Talk about a mouthful.
"Everybody called it something different. But the real key was, nobody spent as much time researching and writing about this as me."
By that time, Dave was riding the PSA wave, not for having coined the term, but rather for codifying what it was by:
Figuring out who was doing it.
What they were doing.
How were they doing it.
And measuring how efficient each solution was.
He spoke on what PSA was all over the globe, hosting PSA world and other conferences on the topic.
"Bottom line was, I was the PSA guy."
PSA pitfalls
The point of much of Dave's PSA research was to describe the features and capabilities that PSA solutions have (and should have).
Many companies he ran into did not have sales and marketing at the front end, like top PSA solutions currently have with integrated platforms like HubSpot.


Others didn't have invoicing at the backend of their PSA software.
Most of the organizations Dave has encountered still have bonafide PSA solutions, but sort of chose when to stop and end. It was only a handful of companies that offered a more integrated, unified PSA software that actually covers all the bases.
Dave's secret sauce
According to Dave—
"The secret sauce is that everything is information-driven, so if you don't have the information infrastructure, you're never going to be able to be successful."
If you have 5 employees, yeah, you can use Excel. But after you get to 20 or so people in your company it just gets too hard to do everything well to grow. And in this market, what's happening is if you don't grow you die. Or what happens is somebody buys your firm.
How important is PSA software for professional services?
I did studies for 20 years on this.
"Still, the number 1 reason people buy a PSA solution is to improve time and expense processing."
A PSA solution will capture all the information. You easily put it in the system so it's accurate and you're able to bill for it. Resource utilization, trying to get people to bill 75% of their time versus 50% of their time.
Audit transparency is critical, project scheduling, overall speed of the work, accurate forecasting and budgeting. There are a lot of reasons why companies buy a solution like this. And it keeps their employees happy.
PSA for a services company is like your manufacturing solution for a manufacturing firm. What PSA is doing is helping you grow revenue because you're getting work done faster. It's helping you grow revenue because your clients are more satisfied. Clients hate late work. They hate it!
Optimizing your organization
On a different note, Dave says:
Forget the solutions. You should have 4 primary goals in your organization:
Grow revenue
Profitability
Employee satisfaction
Client satisfaction
Optimize all these. No consultant wants to be billable 50% of the time.
Using PSA solutions means accomplishing more work in the same amount of time. That result of happy clients, happy employees, and growth is greater profitability.
"Plus, consultants tend to bill maybe 15% more revenue when they use a PSA solution than when they don't."
Dave's 2020 PSA Trends
Remote service delivery
I've been doing this over 20 years now. The trends have always been going up talking about remote service delivery. The trends are increasing. More people are working remotely. Everything has gone in that way in the professional services sector.
Cloud migration
What's happened now is that every company HAS to move to the cloud. All the vendors I deal with are building in the cloud. But I would say 60-70% of the professional services organizations still are not running their business on the cloud. Again, a lot of these solutions are 5, 10, 15, 20 years old. You don't just change out your information infrastructure overnight.
They all say they're moving to the cloud. They just haven't done it yet. But based on the past few months, they all realize, now we HAVE to move to the cloud. Now it's in their 1-year plan.
Continuing emphasis on key features
In terms of PSA, we see a lot of things in terms of core modules. Everybody wants to capture time and expense info. Everybody wants better resource management. Everybody understands they want to better manage projects from an accounting standpoint. They want a better schedule and so forth.
Team collaboration and employee satisfaction
What's becoming increasingly important in the market are things like collaboration, remote training, giving employees the ability to look across and better select projects that they want to do.
The world has changed in the past 5 to 10 years and now people are a little more oriented toward their life. PSOs understand it. There's a talent shortage in this market. Executives at all the companies are trying to create ways to keep their employees happy.
How do you do that?
The first thing you do is try to give them the ability to choose work that THEY want to do. The people in professional services are already self-motivated.
Dave on how to keep your team happy: An intelligent PSA solution!
PSA solutions do a good job of getting you more billable quicker and you're doing your work. So instead of taking 80 hours a week to bill 40 hours, maybe you're billing 45 hours in 60 hours of work something like that.
Again, how do you not waste time? There's got to be an easier way. How do you automate things you have to do 100 times?
"PSOhub automates things so you're not spending all your time bouncing around. There's a workflow. You can approve things, write in time, all the redundant administrative time."
About:
Dave Hofferberth is currently a principal at SPI Research. Service Performance Insight (SPI) is a global research, consulting and training organization dedicated to helping professional service organizations (PSOs) make quantum improvements in productivity and profit. In 2007, SPI developed the PS Maturity Model™ as a strategic planning and management framework. It is now the industry-leading performance improvement tool used by over 35,000 project- and services-driven organizations to chart their course to service excellence.