Time and expense tracking
Self-driving time tracking and seamless expense reporting
With automated calendar integrations, Chrome Browser extension, GPS tracking, and a smart mobile app, you can create super-accurate timesheets and expense reports without lifting a finger.
Time & Expense tracking features
Time & Expense tracking by PSOhub
Discover in one fact sheet what PSOhub can do for your organization
More reasons to love PSOhub
Never miss a billable hour
Your time is valuable. Log more of it with self-driving time tracking and simple manual time logs in your PSOhub calendar, timesheet grid, browser extension or mobile app.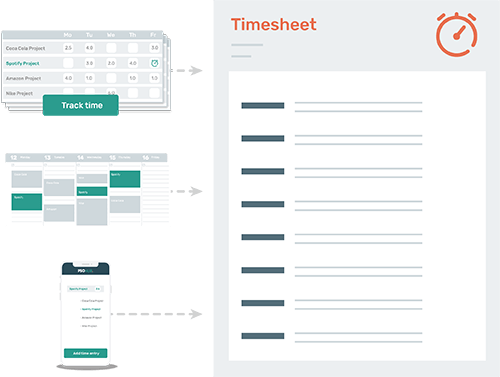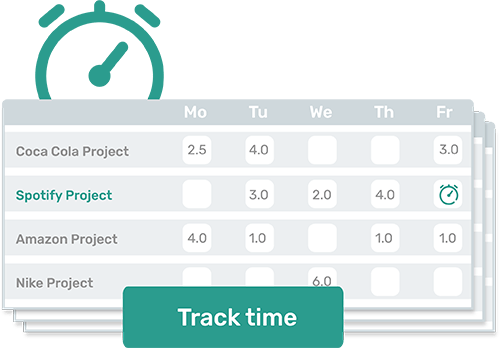 Let us handle the boring stuff
Automated time tracking and data entry helps ensure your employees spend as little time as possible on tedious admin work.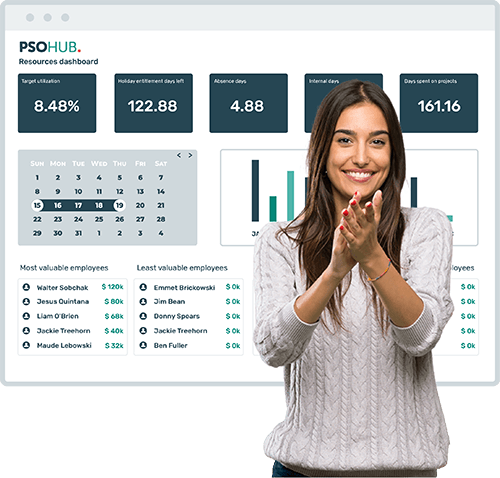 Real-time resource analytics
Get a grip on the overall performance of your resources. A one-page dashboard visualizes utilization, key performance indicators (KPIs), individual performance and much more.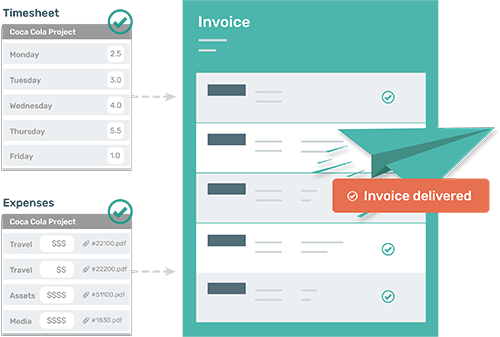 Get paid faster
Import your automated timesheets and expense reports directly into invoices. Automate invoice delivery and save even more time.
PSOhub insights. Perfect for your coffee break.