Quoting Software
Smart Quotes, with your SOW, Planning and Rate Cards
Quote customers more accurately than ever before with just a few clicks. Convert a deal directly to a quote, be transparent to your client, and digitalize your signature process. Once the quote is signed, BOOM. You can start your project.




"This all in one solution will save us thousands of dollars per year while we still have almost all functionalities we need."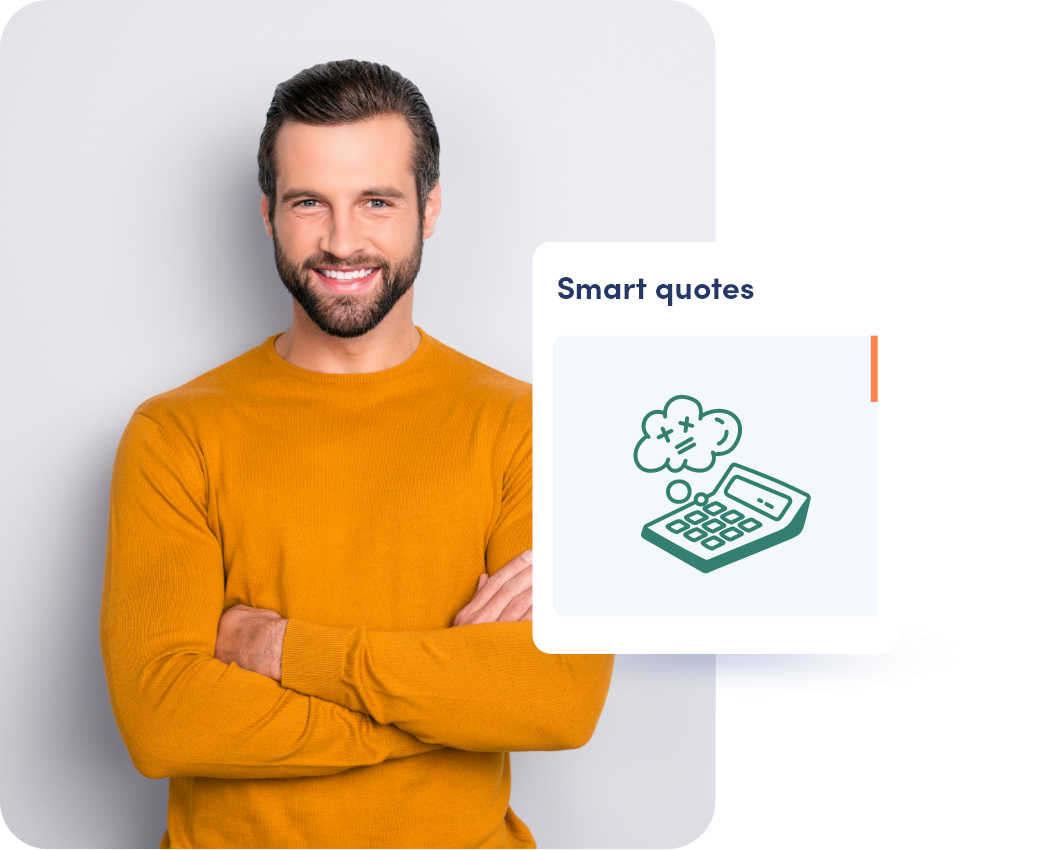 Quote Management features
Create a quote directly from a deal in your CRM
Whether you're using HubSpot or another popular CRM, you can create a quote directly from a deal with PSOhub. All dates, information, and activities are automatically updated on the timeline of the deal in your CRM.
Quote contract templates
In PSOhub, the quote contract templates used are the same as your project contract templates. Easily plug in basic information to create an accurate quote in minutes. Use Quick Start to go even faster, like you would on a treadmill.
Task board
Quote and budget more accurately than ever before with a built-in task board to determine the activities needed to complete the project. This task board can then be published to your client's quote, only displaying the information you select.
Gantt Chart
PSOhub will automatically take the information you enter in the task board and put it into a handy Gantt chart. Drag-and-drop functionality lets you fine tune, while clients can see exactly what the project timeline looks like as it relates to the budget.
Workload Sheet
PSOhub's intuitive workload sheet helps you input all the necessary data to generate a quote and a budget. Simply plug in your resources, total hours, and hours per month, and again, publish the info you want to your quote. Clients love the next-level transparency.
Automatic Project Setup
Your client has signed and approved the quote. Now what? Instead of re-entering any information, PSOhub automatically creates a project with the data provided in your Quote. Your team can immediately start tracking time and get to work on services, with no hiccups.
Quote Management by PSOhub.
Discover in one fact sheet what PSOhub can do for your organization

Let PSOhub create, securely send, and track your quotes!
Easily generate accurate project quotes in a snap! It doesn't stop there– From your project details, PSOhub will create, send, and even track the status of your quotes. Once signed, PSOhub automatically sets up a project. Your team can then start tracking time immediately..

Clients ❤ getting Quotes by PSOhub!
Clients want to know where their money is going. You can now offer them more details in a task board, a Gantt chart, AND a workload sheet. Customers love this level of analysis for budget quotes (and you only select what you want them to see).

Increase the profitability of your projects
Want to increase your project profit margins? Use PSOhub's built-in tools like Quotes to measure the profitability of your projects. You can then pinpoint opportunities to earn more based on real data.
Trusted by companies in 30+ countries. Want to know why?



"Excellent Project Management Software"
"Simple and effective"
"Simple, quick, efficient"
"Excellent integrated PSO for HubSpot users"
"All-in-one solution for businesses working with HubSpot"
"The system we've been looking for"
"A vital tool for our business"
"Incredible customer service"