Quoting Software
Create accurate quotes with real data and share with your clients in a snap.
Quote customers more accurately than ever before with just a few clicks. Convert a deal directly to a quote, be transparent to your client and digitalize your signature process. Once the quote is signed, BOOM. You can start your project.
PSOhub Quoting Software features
More reasons to love PSOhub
Let PSOhub create, securely send, and track your quotes!
Easily generate accurate project quotes in a snap! It doesn't stop there– From your project details, PSOhub will create, send, and even track the status of your quotes. Once signed, PSOhub automatically sets up a project. Your team can then start tracking time immediately..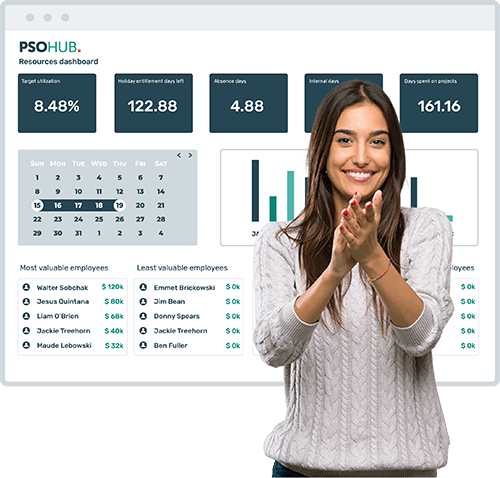 Clients ❤ getting Quotes by PSOhub!
Clients want to know where their money is going. You can now offer them more details in a task board, a Gantt chart, AND a workload sheet. Customers love this level of analysis for budget quotes (and you only select what you want them to see).
Increase the profitability of your projects
Want to increase your project profit margins? Use PSOhub's built-in tools like Quotes to measure the profitability of your projects. You can then pinpoint opportunities to earn more based on real data.
PSOhub insights. Perfect for your coffee break.