Demo on demand
Boost productivity with PSOhub
Welcome to our demo on demand page. Please scroll down to find the videos, nicely organized based on our features, or sign up for a live demo below.
Watch our demo videos below!

🎬
Stand-alone or CRM integration
Use PSOhub as a stand-alone system, or integrate it with your favorite CRM. Our demo walks through the simple set-up for HubSpot users.
Contract Management
PSOhub supports different smart contract types: retainers, time & material, fixed fee - you name it. Plus, create and save contract templates to improve sales efficiency.
Task Management
Team collaboration just got easier with PSOhub's task boards. Track and manage team activities using familiar Kanban boards.
Task Capacity
See available capacity at a glance and assign tasks to only those with available capacity.
Resource Management
Curious how PSOhub's 360 degree Resource Management can help you as a real-time resource allocation tool? Watch the demo!
Quotes
Quote customers more accurately than ever before with just a few clicks. Convert a deal directly to a quote, be transparent to your client and digitalize your signature process. Once the quote is signed, BOOM. You can start your project.
Resource Management
Curious how PSOhub's 360 degree Resource Management can help you as a real-time resource allocation tool? Watch the demo!
Time and expense tracking
Self-driving time tracking can be done in multiple ways. Track time on a task, use PSOhub's Google Chrome Extension, sync your calendar, or use PSOhub's time tracking mobile app.
Invoicing
Create and send invoices directly from PSOhub, or connect it to your favorite accounting software solution. PSOhub currently supports Xero, Quickbooks, Twinfield, or Exact Online.
Project Workload Sheet
Manage your project activities and resources from a single view. Introduce a more agile approach to project management with the flexibility to add new lines as you go.
Project overviews
The perfect tool for managers, PSOhub provides a complete overview of team progress, budget, and more. Create alerts to better forecast resources and manage overages.
Dashboards and reporting
PSOhub's real-time dashboards provide team members, managers and company owners with the most comprehensive overview of all your tasks, projects and resources.
Guest accounts
Promote transparency and collaboration between your clients and contractors by inviting them as guest users to PSOhub. Guests can follow the project status, execute tasks, and actively communicate with team members.
Deep dive into PSOhub's advanced features
Milestone billing
Send invoices on time by connecting task management with PSOhub's milestone billing features. Automatically create invoices and cut admin time in the process.

Predictive project management
PSOhub offers predictive analysis tools to help keep your projects on track and within budget. Set up alerts and monitor progress from comprehensive project dashboards.
"PSOhub provides us with the much-needed solutions to improve how we track our projects and service our clients. Our internal systems for project management, time tracking, and invoicing no longer feel siloed."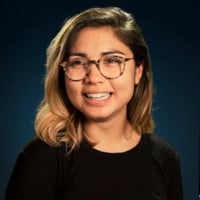 Sabrina Roussel
Salted Stone