How a Resource Management Tool Helps You Focus on Project Profitability
by Julie Bennett on August 1, 2021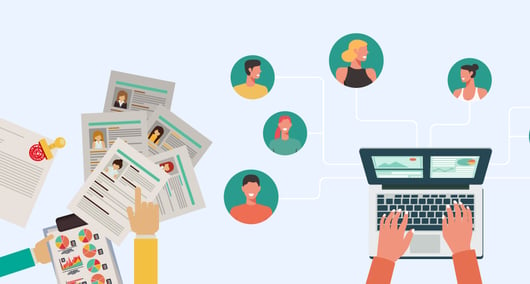 Updated on February 22, 2023
Project managers and owners should always be looking for ways to make their organizations more efficient, to keep cash flowing where and how it should.
A great path forward is comprehensive resource management, whose importance within the project management umbrella can't be overstated for those aiming for efficiency.
Luckily, affordable tools for resource management can make a big impact on the profitability of small businesses. In fact, an effective resource management tool can help you stay focused on increasing the profitability of your projects above all else.
The thing is, not all project management software options offer a resource management tool. Organizations have historically been forced to adopt an outside solution or worse, do everything on spreadsheets…
There's a better way! If you want to stay laser-focused on the profitability of your projects, an adept resource management solution can provide you with the tools and data you need to make important decisions. Here's how an awesome resource management tool can help you stay focused on profitability, productivity, and delivering great results to clients.
Utilization dashboard
By leveraging a utilization dashboard within a resource management solution, you can easily know based on hard data where your project and your people stand at any point. A line graph or custom dashboard of your choice with utilization percentages can show you what's happening from three perspectives:
"On a utilization dashboard, you can set thresholds for time and money and see who is being overutilized and who is underutilized. Project managers and/or business owners should be able to easily see and know what to expect with a calculation of actual hours versus expected workload."
PSOhub Utilization Dashboard Example
The best resource management solutions will help you see that number in both hours and currency. For example, PSOhub marks those on target in green based on booked time, so you can clearly see the utilization percentage.
A utilization dashboard is the ultimate visual tool with resource management, empowering decision makers to make sense of numbers across multiple projects. PSOhub is big on helping users increase their billable utilization, aka how many billable hours there are compared to capacity. It does this by tracking your billable hours accurately and then displaying them in this convenient visual you can check 24/7 to see what's happening with your resources.
Capacity Planning Options
There are three options when it comes to capacity planning for your projects:
Task-based

Hours-based

A combination of the two
Most resource management tools will offer you one or the other: task-based capacity planning or hours-based. The right capacity planning option will depend on the needs of your organization. For many small businesses, hours are not of the utmost concern when delivering projects. It's more about tasks getting accomplished within a certain timeframe. For larger organizations, hours may be of a greater concern, in which case hours-based capacity planning is the way to go. And finally, for those that want the ultimate resource management control, you can go with a combination of the two to get uber precise.
Just make sure that whichever resource management solution you use, it has the capacity planning options best suited for your business.
Integrate your task management and your CRM
Resource management that's integrated with your task management solution can make life a lot easier for project managers. For example, with PSOhub, managers/owners can assign tasks based on workload and capacity in an intuitive environment where task management and resource management live together. This key integration can save time between planning and task execution.
"Finally, if you're using a CRM, a resource management tool that integrates with that environment can help you stay efficient and focused on the profitability of your projects."
How? By accounting for time spent in your respective CRM and aggregating all that customer data onto the project side. This will both improve the sales-to-project handoff and keep your data more secure. A resource management tool that integrates with HubSpot, Salesforce, or whichever CRM you use can help you get a jump on planning and budgeting. It's also a great way to keep your tech stack slim, secure, and interconnected.
Where to get an integrated resource management tool?
As part of their all-in-one project management solution, PSOhub has designed an easy-to-use resource management tool within their full-suite project management software. PSOhub users enjoy the aforementioned benefits to make resource management easier and more comprehensive for their organizations. Get started for FREE today!