The Top 3 Asana Alternatives for Task Management
by Catherine Rozyczko on December 14, 2020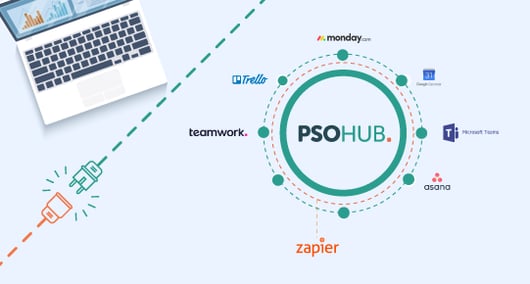 Asana is perhaps the most dominant name in task management software, and the company is growing at a record pace.
That's largely because Asana provides a lot of practical benefits. It's easy to use, even for the non-tech savvy. And it's great for international, work-from-home teams who need to stay in sync.
I know because I've used Asana a LOT, and still do with a couple clients.
That said, Asana isn't the end all be all. And you might be able to save $$ by looking into alternative solutions, some of which you might already have! Others that won't set you back as much.
I'm plainly laying out what I consider to be the 3 best Asana alternatives for task management, based on research into the top task management software out there, what people think about them, and my own experience with the platforms.
"In my opinion, these are the top 3 choices in that they can actually rival or even supercede Asana. The goal is to give you some solid information about price and what type of organizations like using them, so you can get an idea of what's more your speed."
It's not about winners and losers.
Note that these are all project management platforms that provide functionality beyond task management. They are not ranked in any particular order, as choosing one or the other will depend intimately on:
How many people are in your organization
What level of functionality you need
How much you're willing to spend
What you're using the platform to accomplish/your industry
To help you navigate the viable options, we will break down the 3 best alternatives to Asana for task management.
1) Microsoft Teams

Price: $$$
Best for: Medium-to-large organizations; global teams
Industries that dig Microsoft Teams: SaaS, Real estate, Finance
What I like about task management with Microsoft Teams:
Nice layout- It's simple and clean; doesn't hurt the eyes.
A+ for information sharing- Because Microsoft Teams allows you to chat, call, and video conference team members, you can easily get in touch to communicate about a task.
Easy-to-use- Teams is very intuitive and doesn't require much (if any) training. It's relatively easy to get familiar with the platform quickly.
Downsides:
Cost- I can imagine it's not worth it for smaller teams when you can get what you need for task management -- even project management -- elsewhere.
No time tracking or invoicing available in Teams- Closing the loop would mean that you would be able to log time on each task and even trigger invoices. Time Tracking in Microsoft Teams is no option, which is a shame. The same applies to invoicing in Teams.
Getting pushed into the Microsoft ecosystem- I don't like to work in Microsoft Word and share documents this way via Teams, which is what inevitably happens when teams use Teams. For me, Google Docs provides a much more seamless process when it comes to the back-and-forth editing of documents… to the extent that I would still link my Google docs in the Teams task management. That's a preference thing and an industry thing (you might not be creating and editing documents all day), but a legitimate downside if you get annoyed with being pushed to work in the Microsoft ecosystem when you don't want to. Mac users: this one's probably not for you.
Bottom Line
If you're already working in Microsoft Teams, the obvious choice here is to ditch Asana. Microsoft Teams is great for businesses that are growing and scaling who need to share information quickly around the world. And when it comes to managing information of a project, Microsoft Teams blows Asana out of the water.
It's the most expensive option because of the additional functionalities of being able to share larger amounts of files, chatting/video conferencing, etc. All things that make working for global teams much easier.
The lack of time tracking and invoicing features are a major shortcoming.
2) PSOhub
Price: $
Best for: Small-to-medium-sized organizations; global teams
People who dig PSOhub: Digital marketing, Tech & IT, Consultants
What I like about task management with PSOhub:
Intuitive layout and templates- The task management layout in PSOhub to me is a lot easier on the eyes than Asana because tasks are grouped horizontally a la Teams. Furthermore task templates enable me to save loads of time by re-using best-practices.
Limits the tech stack- You don't have to leave PSOhub if you go to another aspect of the project, and all that information is kept by the platform and tracked for self-learning. Automating your business from funnel-2-cash is within reach when using PSOhub.
Assign tasks & Share docs just like Asana- You get the same abilities as Asana when it comes to assigning tasks and sharing documents.
Track time and trigger invoices- You can easily book time on a task and never miss a billable hour. Milestones enable you to also trigger the invoice process automatically.
Downsides:
User training: I don't know that it's necessarily a downside, but getting familiar with PSOhub if you want to use it for more 360 degree project management (like invoicing, time tracking, etc.) will take a bit more time than an Asana or a Teams. That said, if you have team members purely using it for task management, that's easy and won't take long to get them acclimated.
No chat: Like Asana, PSOhub does not have the information-sharing capabilities that Teams does by way of video chatting, etc. But if you were using Asana for task management before, you wouldn't have this anyway.
Bottom Line
PSOhub is a no-brainer for HubSpot users like digital agencies because it comes with a native integration. And from there, PSOhub can take care of all the other things related to the project, too (invoicing, time tracking, etc.).
For me, the best part about PSOhub is that it limits the number of platforms you have to keep bouncing between and paying for. It's a good way to optimize your tech stack and keep costs low.
3) ClickUp
Price: $$
Organization Size: Small-to-large-sized businesses; global teams
Industries that dig ClickUp: SaaS, Web design, Content production
What I like about task management with ClickUp:
Detail-oriented- You can get uber specific with a complicated task and leave no stone unturned.
Asana on steroids- Do all the things you do in Asana. And then some. ClickUp is known for its treasure trove of features to address the intricacies of task management.
Task templates- If you already complete a nuanced task you'll know you have to replicate, ClickUp's task templates can save significant time. This feature was really useful for my client and myself, as we both knew exactly what to expect and were able to cut down our time managing the thing.
Downsides:
Overwhelming- There's too many features, in my opinion. That said, certain professionals like web designers can benefit from these features and the seemingly endless customizations that ClickUp is known for. I just don't know how much the rest of us can.
UX is iffy… ClickUp likes to put all your stuff in really small spaces. I have missed attachments and subtasks simply because I didn't see them. Maybe it's just me, but at times things seem hard to find.
Bottom Line
ClickUp might be a good choice, depending on your industry and the nature of your project, and delivers the most by way of functionality for task management.
ClickUp preference seems to be overwhelmingly personal. Certain people -- detail-oriented, go-getter, list-lovers-- dig the platform while others are turned off by the level of functionality that for many, isn't necessary to get the job done.
In a nutshell
If you're thinking about replacing Asana...
There are a lot of task management platforms out there today. But as an experienced user in all three platforms and a researcher on the subject, I think these are the top 3 that either rival or go beyond Asana.