8 Ways to Improve Your Business in the New Normal
by Catherine Rozyczko on October 13, 2020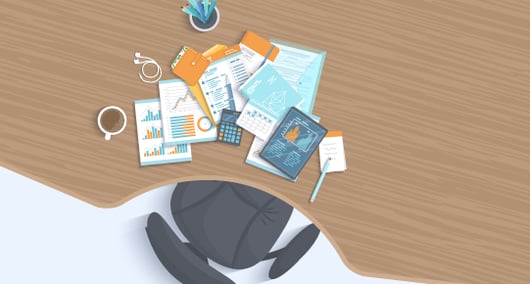 An INBOUND discussion with the brains and hearts behind HubSpot
For the first time ever since HubSpot launched their community-based learning summit INBOUND 9 years ago, the company did not host a live, person-to-person experience this year.
Instead, INBOUND took place completely online in late September, aiming to give people the same ability to harvest real connections and real knowledge from the digital experience. (Psst… you can still purchase access to the content on the INBOUND website linked above.)
Thanks to good teams and good tech, companies like HubSpot and virtually anyone can hold meetings and broadcast content all over the world. Team members can now collaborate without physically gathering in one place to make it happen..
The circumstances that caused INBOUND to go 100% online are the same that have motivated countless business decisions over the past 8 months. Individuals, businesses, governments, media, etc. are frequently throwing around the term 'new normal' to describe this strange period of dramatic adjustment.
How normal is the new normal? And how can businesses grow while we're figuring it all out?
HubSpot executives Brian Halligan, Dharmesh Shah, and Christopher O'Donnell offer an interesting look at how they believe businesses can switch gears from surviving to thriving in the new normal that's affecting most facets of our lives.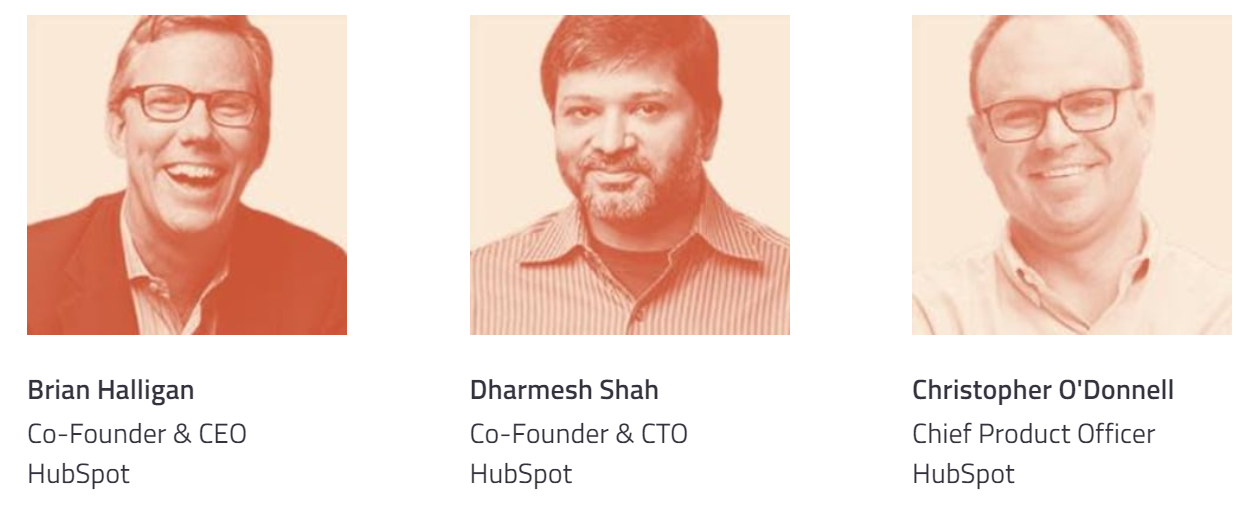 In HubSpot's INBOUND Spotlight presentation, the powerhouse platform's three leaders share interesting and often poignant insights into the future of modern business.
This is what they have to say about how you can grow your business in the post-COVID world.
The 'new normal'
According to Brian Halligan, Co-Founder & CEO of HubSpot, the world is experiencing three major crises: health, economic, and what he calls a 'crisis of conscience", the move by citizens, consumers, and businesses to hold themselves and each other ethically and environmentally accountable.
And Halligan firmly asserts that companies can thrive in the new normal if they're willing to take on these three challenges.
But the pace is rapid. As Brian notes, "More change has happened in this last 6 months than in the last 16 years!"
Dharmesh Shah, Co-Founder & CTO at HubSpot, chimes in with a refreshingly sober take on the so-called new normal
"I think what's important for folks to realize is that this is not yet the new normal. There's nothing normal about us sitting here in Fenway Park in an empty stadium. There's nothing normal about millions of people being in quarantine. There's nothing normal about our kids spending more time on Zoom than we are...it's not normal yet. That's something that's hard for me personally.
New Normal 2020 Business Trends
According to both HubSpot executives, they're seeing the following trends:
A new generation of software companies targets small businesses but boasts capabilities and functionality characteristic of big names like Apple and MIcrosoft. Think big tech in small, affordable, personalized packages.
The line is now blurred between

business and consumer software

. Business software is easy-to-use and taking direction from consumer platforms and vice versa.
With the tech stack now a critical piece of day-to-day functioning, friction becomes more obvious.
Consumerization of

enterprise software for small businesses

is on the rise -- it's easy to buy, set up, use, and own. Brian thinks that's the future.
How are businesses responding?
Both Halligan and Shaw comment that they're seeing businesses behave largely in one of two ways:
They're embracing the changes to daily work life and ways of doing business (i.e. employing more technological solutions like

Slack

or

PSOhub

to manage projects, regardless of where team members live and work in the world.
Other companies are reluctant to believe that the current crises playing out will stick around -- basically waiting for things to go back to the old 'normal'. With the business landscape changing at such a rapid pace, many companies are getting left behind.
"This is not a fad. This is the future. We see too many companies sometimes hugging the past too hard….As sad as it makes me feel, the reality is you can't turn the clock back and party like it's 1999. I'm still an optimist, I think we'll be able to party in 2029, but we need to get these changes in place, and they're going to be long-enduring."
Dharmesh Shah, Co-Founder & CTO, HubSpot
So, what's changing and how do you get ahead of it?
For one, the market for employees is going to get harder, and companies need to step up their internal culture if they want to attract the best people. Forward thinking has never been so important in this challenging and interesting environment. Here's 8 ways you can grow your business in the new normal by adjusting to and leveraging the changes we're seeing at both the individual and organizational levels.
8 ways to grow your business in the new normal
1) Focus on opportunity.
"For me, I'm kinda hardwired to think of change equals opportunity; so I'm cautiously optimistic for forward-looking companies that lean into this change and come out the other side in a better place," says Brian of looking at the positive outcomes of change.
Dharmesh echoes, "There's an opportunity to leverage the change." If you can do that, you can get ahead of the game by letting the best people and the best tech do what they do best.
2) Attract the best people.
The best opportunities are always with the best people. But how do you go about attracting the best people? Dharmesh says to think about your company culture as a product for your team with:
An aligned mission that everyone can get behind
Autonomy
3) Meet the demands of the best people.
Shah rightfully claims that the best people for your organization are going to want the following three things from you:
Flexibility- Valuable people want to be able to decide where they work and when they work.
Transparency- Team members should know what's happening inside leaders' heads and the direction the company is headed.
Diversity- The best teams are diverse ones, with people from different backgrounds, disciplines, and often, different countries.
4) Cultivate empathy with your customers.
Both Brian and Dharshesh have spoken about a renewed level of empathy for their customers during the coronavirus pandemic and how sweeping global changes have brought to light how important that is.
Companies who are having success and thriving in the current landscape, even though perhaps burdened with adversity, are doing so by becoming more customer-centric. And that begins and ends with empathy.
5) Think beyond the bandaid by asking the right questions.
In order to make your business more customer-centric (and ultimately gain more revenue), Brian and Dharshesh bring up the following questions to ask:
How are people shopping, learning, and buying NOW? How can I adjust/grow in response?
How have buyers changed?
How are companies thriving in the new normal? What are they doing?
Ask yourself, how have I changed?
Dharshesh shrewdly points out that time is more scarce now, giving people zero patience for drawn-out sales processes. People want to see what they need to see and purchase it easily:
"For companies to thrive in the new normal, what they need to is deliver a purchasing experience that matches the customer's new normal, not their old normal. That's how you thrive."
6) Think beyond the bandaid by getting the right tools.
For one, HubSpot is the ultimate tool for inbound marketing and the other capabilities it offers that can help companies leverage change to make them more efficient and productive than ever before.
Companies now need software that acts as a single source of truth, and HubSpot is a great central solution to adopt that powerful integrations can make even more efficient.
Make sure you have technology that will scale with you and look for self-driving features to automate menial tasks like admin, time tracking, etc.
7) Use ABM.
Christoper O'Donnell, Chief Product Officer at HubSpot, comments that, "To thrive as a business, you need to change the way you do business." The way you begin that process is by looking at how you build relationships with your customers.
Enter Account Based Marketing.
Account Based Marketing or ABM (as defined by our partner HubSpot) is a growth strategy where Marketing and Sales collaborate to create personalized buying experiences for a mutually-identified set of high-value accounts. O'Donnell explains:
ABM is all about sales and marketing working together to close deals at a specific set of target accounts. Unlike conventional, volume-based marketing approaches, ABM is all about creating targeted, personalized content to attract and engage key contacts all across companies.
It's about getting your brand inside the building and inside the daily conversations at target accounts.
8) Make things personal.
To reiterate one of the important principles of ABM, personalization will help you get new customers and retain them in the post-COVID world. Customers are tuning out content that was once helpful or interesting and looking for products and services that they feel are catered specifically to them.
"According to O'Donnell, 80% of customers are more willing to make a purchase if offered a more personalized experience."
A big part of the personalized experience involves your tech stack. New functionalities can get you better engagement rates and a more personalized experience for your customers. And importantly, you need to make sure the CRM software and project management software you're using have connected data (aka powerful analytics) to know if it's working.
Lean into the changes, don't run from them.
The overall takeaway of the INBOUND HubSpot Spotlight discussion is undoubtedly to 'lean into', as Brian says, the changes in the global workspace. Don't shy away from platforms that can make your life easier. Cultivate more empathy with your customers and your team. Ask yourself the right questions and answer them honestly.
To close, Chris O'Donnell from HubSpot is hopeful about the future of work --
"I'm hoping that there will be a lot of inspiration, a lot of creativity, and an opportunity to solve problems in a new way. And frankly, we hope to be a part of it, empower a lot of that innovation that's going to come."