A HubSpot Contract Management Integration That Actually Works
by René de Jong on March 20, 2020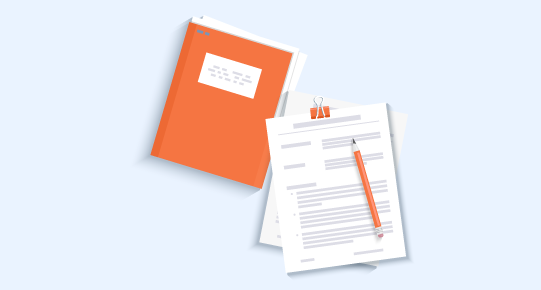 Managing contracts can be a big fish to fry, especially for small business owners and entrepreneurs who are primarily focused on the next sale and starting to service.
Efficiency and visibility are key in any contract management solution. The less platforms and apps, the better.
When you manage your sales activity in one platform but your contracts in another, it builds up a boatload of unnecessary admin time that takes the joy out of closing deals. And nobody wants that!
How to make contract management easier for HubSpot businesses
If you and your team are already working in HubSpot, you can manage your contracts more easily with various features and a powerful contract management software integration. We'll discuss how you can optimize your HubSpot contract management first, through native features and automation, and second, with a self-driving integration that can potentially have a huge impact on the efficiency of your business.
1) Templatize your contracts to get them out faster.
Stop reinventing the wheel. Instead of creating a new contract for each new client, work with templates to save your team time on this menial task. Be sure to include the names of both parties, scope of work, delivery method, payment terms, and other legal addendums like confidentiality agreements, etc. Here are a few contract templates from the HubSpot team to get you started.
2) Implement automation and tracking features to improve outcomes.
The more your contract management solution is automated, the more security, visibility, and control you'll have over the entire process. With smart analytics from these types of solutions, you'll be able to reduce errors with a visible, up-to-date audit trail.
"Automation is the future of effective contract management."
Unfortunately, HubSpot's native features don't provide automated solutions nor tracking features for contract management. You'll have to go about this on your own, which means you're yet again, adding additional platforms and apps to your workflow. Unless your contract management system is integrated with your CRM, it will likely be very difficult to consider automation for creating, sending, and managing contracts.
For most HubSpot users, you may be considering how to integrate your contract or proposal software with HubSpot to avoid wasting more time and money. That's where PSOhub comes in.
How PSOhub integrates contract management with HubSpot
Templates, automation, and tracking, oh my! These and more are available within the PSOhub platform to optimize your contract management like never before. No need for more third-party apps and spreadsheets —
"You can do all your HubSpot contract management work with a solution integrated with your CRM."
That's because PSOhub is a two-way connection with HubSpot, creating a seamless experience for you, your sales team, and your customers. The smart and self-driving integration pulls information in effortlessly, empowering you to:
Generate smart contracts
Manage rates and budget (improve sales handoff, streamline ops)
Create a task board (break down the contract in clear activities to be performed)
Automate recurring or milestone-based invoicing
These intuitive features of PSOhub make it the top choice for contract management within HubSpot because they make everything shockingly easier. You can keep your contracts in the same ecosystem you're already working in! Hello efficiency.
PSOhub is the missing solution for contract and project management after the deal is won in HubSpot. Its self-driving capabilities are your answer to automate everything, minimize cross-platform inefficiencies, and maximize productivity.

Put an end to overservicing with the PSOhub integration for HubSpot
PSOhub offers the most visibility ever into your sales and servicing. With professional services HubSpot users specifically in mind, the platform effectively puts an end to overservicing with robust HubSpot contract management and other features to make your life easier:
See how much money and time you and your team can save by putting your HubSpot contract management in the hands of PSOhub.