Invoice Automation for Dynamics 365: Your Options, Pros & Cons
by Claudette Albers-Reid on October 10, 2022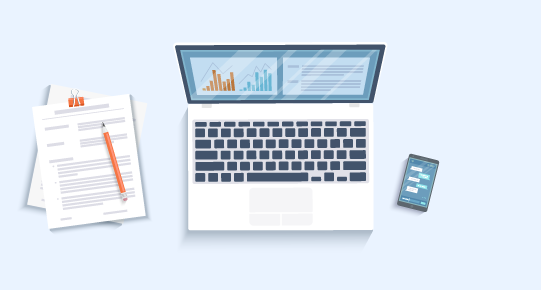 Invoicing is a key part of the project management pie. But since it's more on the financial side of things, historically, project management software has left this piece out.
Today, you can more easily leverage invoice management because it's included with your PSA software, your project management tool, or even your CRM a la Dynamics 365.
And the best part of a good invoice management solution?
Automated invoicing!
Also sometimes referred to as smart invoicing, invoice automation keeps your billing cycle flowing without manual effort. It's one of the easiest things you can deploy to:
Get paid correctly and on time
Keep invoices from floating in space
Avoid human errors
Stop wasting time creating invoices yourself
For CRM users, it makes the most sense to keep your invoicing together with all your CRM data, your financial backend, AND your project management suite.
In this article, we're going to talk about invoice automation for Dynamics 365 users, specifically. Learn about the most viable options for Dynamics 365 invoicing and how it could help your business keep it together.
Setting up invoice automation WITHIN Dynamics 365
Project managers can easily do customer billing and vendor invoicing within the Dynamics 365 environment. You simply need to add Dynamics 365 apps that can get the job done. Depending on your business, you may want to go with the Finance App. People looking for more of an inclusive project management suite can go with Dynamics 365 Project Operations. To stay within the Dynamics 365 suite, here are your options for setting up invoice automation:
1. Microsoft Dynamics 365 Finance
Record invoices in invoice journals
Record vendor invoices
2. Microsoft Dynamics 365 Project Operations
Bill customers, vendors, and employees
Link to other parts of your project management i.e. time tracking, etc.
Automated invoicing with PSA features
Pros:
Bill customers and vendors
Fixed price, time and material projects
Milestone automation
Stay within Dynamics CRM and Microsoft ecosystem
Affordable
Cons:
Not super intuitive
Not connected to time tracking
Doesn't come with project management built-in
Using PSOhub for invoice automation
If you're using Dynamics 365 as your CRM, you can also easily use PSOhub to manage your invoice automation. Like Dynamics 365 Project Operations, PSOhub is more geared toward full-suite project management. The software bridges the gap between awesome PSA tools– automation software for professional services that manage more financial aspects of projects– and intuitive project management. PSOhub's standout invoice automation feature is their self-driving time tracking: a feature that lets you go straight from your Google or Outlook calendar to invoicing. The invoices create themselves! PSOhub is integrated with the Dynamics 365 CRM, able to seamlessly relay data between sales, services, and the project side.
Pros:
Bill customers, employees, and vendors
Very intuitive
Fixed price, time, and material projects
Milestone automation
Integrated with Dynamics CRM
Self-driving time tracking
All-in-one project management
Affordable
Cons:
Outside of the Microsoft ecosystem
Final Word on Invoice Automation for Dynamics 365 CRM…
You can see from the listed pros and cons of both Dynamics 365 apps and PSOhub for invoice automation, the competition is neck and neck. Both are affordable and can connect with your overall project management software. The major pro that emerges on the Dynamics 365 side is that you can stay connected within the Microsoft ecosystem. With PSOhub, the major pro for Dynamics 365 CRM users is its intuitive setup and self-driving features.