4 Guiding Principles to Adapt Your Growth Stack in 2021
by Julie Bennett on December 8, 2020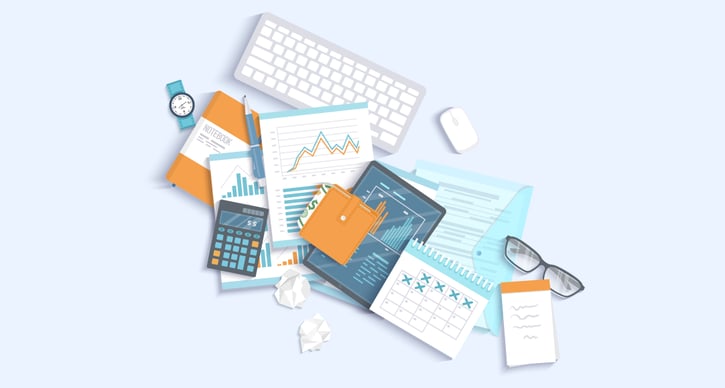 How are businesses responding tangibly to the events of 2020 and succeeding? What can your business do to evolve in the best way into 2021? During INBOUND 2020 the answers to these questions were given. This blog summarizes it all!
Since March 2020, organizations across the world have been forced to adapt to the rapidly shifting consequences of the COVID-19 pandemic. That adaptation has played out in a timeline presented by Christopher Antonopoulos, CEO of Measured Results Marketing that goes something like this --
2020 Business Evolution
MARCH: Shelter in Place
Companies impacted immediately as people have no choice but to work from home. Airline travel and international travel banned; schools closed.

APRIL-MAY: Decision Time
Businesses made tough decisions to wait it out, cut expenses, cut jobs, etc. Schools are closed for the remainder of the year, while US businesses receive PPP loans and the global economy enters a recession.

JUNE-JULY: Everything Online
Companies realized it was midway through the year! Pivots necessary as well as investing in short-term, strategic projects to boost revenue and retain customers.

AUGUST-SEPTEMBER: New Normal
Companies planned on how to operate going forward as PPP funds run out.

OCTOBER-DEC Ongoing Out of Business
Consolidation of services for many industries; mergers and acquisitions common.
Mind you, Antonopoulos created this timeline back in September. But his year-end predictions seem to be largely accurate…

We'll elaborate on the rest of Antonopoulos's 2020 INBOUND presentation by consolidating his key points. Find out about shifts happening now and the 4 guiding principles to consider when adapting your growth stack to the current market climate.

(P.S. It's not too late to access HubSpot's INBOUND content for yourself!)
The business of adaptation
Even though we're talking about massive change both at a personal and business level, learning to adapt as an organization involves keeping the fundamentals and even hyper-focusing on them. As Antonopoulos points out, the fundamentals of business remain the same, regardless of what's happening in a post-pandemic world. Here are the key points you need to know about adapting your organization at a high level:
Don't stop thinking about tomorrow (even when tomorrow is uncertain)
Keep leveraging customer-centric flywheel
Reduce friction with service, marketing, and sales
Keep focusing on providing real value
Be more efficient
These points were obviously just as important pre-COVID. What makes the situation different today is not the fundamentals, but the shift to using new channels and new approaches with prospects, clients, and vendors.

To adapt to this shift, you need to adapt your growth stack to what's happening in the market today.
What is a growth stack?
When Antonopoulos refers to the 'growth stack' he's referring to HubSpot Growth Suite where you can log in and track all your activities in terms of phone calls, emails sent, visits to website, etc. as the sales team is doing their everyday activities.

That said, you certainly do not have to be a HubSpot user to benefit from the following guiding principles of adapting your growth stack. Your growth stack will include the tools and methodologies your organization will leverage to be more efficient and drive revenue.
4 pillars of adapting the growth stack in 2021
Hyper-focused
Many businesses have slashed budgets and cut resources, but not their expectations (that's a good thing!). Stay focused on maintaining your company culture level for morale and productivity PLUS use technology to complete repetitive tasks that can be automated. Adapting the right software and platforms has never been this critical, as we've "...skipped ahead 5-7 years in the use of technology in 3 months," according to Measured Results Marketing. An easy way to get started with adapting your growth stack is to leverage PSA software to automate invoicing and time tracking and to adopt or optimize a CRM to nurture leads.
Moving Sales Fully Online
In-person meetings are a thing of the past for the foreseeable future. Prospecting and building relationships with your customers is now completely online. So, make sure you have the right tools. And importantly, make sure to map out your lead capture to closed/win: Are you passing leads? Are they getting assigned to the right person? What is the process like for the customer? Take time to see consciously how it passes from one team to the next.
24/7 Service
The average work schedule has shifted from the typical 9 to 5 as people all over the world have to deal with family obligations and more. Because people are working at all hours of the day, companies now need to have relevant information and communication channels available to prospects and customers 24/7. Limited time to get answers and solve problems means keeping channels open at all times, so adjust accordingly depending on your industry.
Repositioning Products/Services
Here's a big one. Businesses today need to have descriptions of services to match the current economic environment. That may mean marketing campaign shifts to sales prospecting. Because companies everywhere are worried about the same things: increasing revenue, retaining customers, optimizing funnels and pipelines, pipelines for new customers, and saving money. The fruitful response is to reposition your products and services to speak to what businesses care about. What does the market care about today? If you don't tap in, you're missing out on opportunities.
In a nutshell
The current business climate is ripe with opportunity in spite of the shifting circumstances surrounding COVID-19 across the world. Take advantage of the fact that people are online! And use these 4 principles to pivot and adapt your business, so that you can grow your revenue and keep your customers happy into 2021 and beyond.