6 Essential Digital Tools for Every Project Manager
by Jarno Koopman on May 3, 2023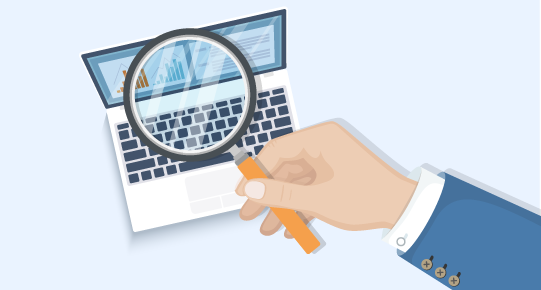 Many project managers these days are tasked with managing global teams. Still many others have a global customer base, meaning they must keep up with the demands of clients at incredible speed.
When managers happen to work for a professional service firm that's doing really well– aka growing and scaling– their responsibility gets magnified. It's no longer about managing one project; it's about churning out deliverables simultaneously, and with such quality that they help retain long-term customers.
To help project managers realize their goals and perform at a higher level of excellence, they need certain digital solutions: certain software platforms that are non-negotiable. Here are the 6 essential digital tools for project managers today.
1. Project management software
It should go without saying that project management software is the #1 digital necessity for project managers. This is where you should be able to monitor and manage the entire lifecycle of the project, from budget approvals and contract management, to assigning tasks and running efficiency reports. Project management software will be able to help you with budget planning and tracking, project planning, task management, and time tracking. At a minimum. All-in-one project management software has been gaining popularity for its more holistic functionality and overall affordability. Examples include PSOhub, Monday.com, Wrike.
Tip: Project management software that offers all-in-one functionality will help you cover more bases on this list. That means keeping your tech stack slim and, usually, saving money on software licenses. Also, choosing project management software at the outset and then following suit with the other tools on this list is a good idea. For example, you can make sure that any other tools you choose integrate natively with your project management tool.
2. Communication tool
Streamlined communication is one of the pillars of successful project management. Team members and project managers should be able to communicate effectively around tasks and relevant information of a project. Rather than having people use text messages or emails, successful teams today use real-time communication tools to stay constantly informed. Slack and Zoom remain favorites among global teams, as they're affordable and easy to use. Through a solid communication tool, you can hold meetings, make calls, and organize your channels of information.
Tip: Pick a communication tool and stick with it! The less information you have siloed in emails and texts, the better. Slack integrates with most of the top project management software solutions.
3. Collaboration platform
Collaboration isn't the same as straightforward communication. Although tools like Slack can keep managers and team members constantly in the loop, a collaboration platform is usually necessary to help teams work together on tasks around the project. Many collaboration platforms are free, one of the world's most popular being Google Drive. These enable teams to work together on spreadsheets, presentations, designs, etc. in real time, without fear of losing the information.
Tip: Like your communication tool, choose a collaboration tool and have your team stick with it. If it's Google, the outliers will have to switch from Microsoft and vice versa. No matter what, everyone should be collaborating in the same place. This way, when you need to get to something quickly, you can easily find it.
4. Time tracking
Time tracking software is easy to implement, and it's the best way to keep your team productive, efficient, and honest. For professional services who charge by billable hour, a time tracking tool can help make sure an hour worked is an hour paid. It will also provide key insights to help project managers understand the time their team is spending on certain tasks. For businesses in the EU, time tracking software is required by law, but regardless of legal requirements, it's truly necessary if you want to effectively manage a team and budget/forecast accurately. Harvest is one of the most popular time tracking tools that you can integrate separately. Or you can stick with what's offered by your project management software, since most provide this in their features.
Tip: Depending on your business, you may want to look out for a mobile app feature and/or GPS time tracking. These can help your team track time seamlessly, no matter where they are.
5. Budgeting & financial suite
The most popular financial backends for project managers include QuickBooks and Xero, but there are many others around the globe. These accounting suites aid project managers in keeping track of expenses and invoices. When your financial backend is integrated with your project management software, you can get to the nitty gritty numbers quickly and get updated instantly when payments are received.
Tip: To automate your invoicing, make sure your project management software offers invoicing with their features. Simply integrate with your accounting suite, and you can set parameters to automate what you want. This means you and your team may never have to manually create or send an invoice ever again.
6. Gantt chart software
Gantt charts are a tried-and-true method of managing timelines and dependencies for complex and/or long-term projects. Gantt charts are a favorite of developers, and many professional service firms can't live without them. If you like Gantt charts to help you plan, visualize, and track your projects, Gantt chart software is a must. Luckily, many project management software solutions, including Wrike and PSOhub, offer Gantt charts as part of their features.
Tip: You can create your own Gantt chart for free by using Google Sheets or various templates across the internet. There are also a few project management solutions that center everything around the Gantt chart, like TeamGantt and GanttPRO.
Final tips: Automation, easy-to-use, lots of functionality
While the work-from-home revolution has made project management arguably more challenging– keeping up with asynchronous work around the world– these digital tools help make things easier. Keep in mind when selecting your tools for project management that they should make things easier on you and your team. Look for useful automations, an easy-to-use interface, and more all-in-one functionality to avoid a bloated tech stack. For example, onboarding project management software like PSOhub would mean choosing just one solution, as it contains all the following tools within its functionality.