EU Time Tracking Law: Key Details & Helpful Software Features
by Catherine Rozyczko on April 25, 2023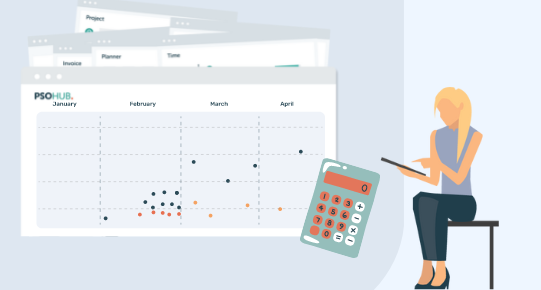 The EU Time Tracking Law as it stands today took effect in 2019, when the European Court of Justice (ECJ) ruled that all countries in the EU "must require employers to set up an objective, reliable and accessible system enabling the duration of time worked each day by each worker to be measured."
That's a mouthful, but what it really means is that companies are now legally required to have a time tracking system in place. AKA time tracking software.
Adopting effective time tracking software is a boon to efficiency at work and ensures that an hour worked is an hour paid. Many countries across the EU have had regulations in place to standardize labor conditions and accounting for employee working hours. But it wasn't until 2019 that time tracking became, in effect, mandatory across the whole of the EU.
Here are the key details to know about the EU time tracking laws, along with some knowledge bites on software features that can make staying compliant easy and painless.
Key details:
The EU time tracking law is contained within a broader piece of legislation called the

European Working Time Directive

(EWTD).

Passed in 1993, the EWTD regulates working conditions and requirements related to employee time, like paid leave, rest breaks, etc.

The EWTD ensures safety and health of employees in the EU,

The EWTD has gone through several iterations, culminating in the 2019 update that requires EU member nations to create legislation to make accurate time tracking systems a legal requirement for all businesses.
Why was the EU time tracking law necessary?
Prior to the 2019 time tracking law, EWTD regulations could easily be dodged simply by not accounting for employee time. This created the potential for abuse of the system and violation of employee rights.
But it was actually a lawsuit in Spain that prompted the ECJ to rule that EU member states must provide for a specific system to track employee time accurately.
Comisiones Obreras, a trade union, sued Deutsche Bank Spain to require a mandatory time tracking system. The ECJ ruled in their favor in 2019, and since, implementation has varied across different countries in Europe.
Time tracking requirements for EU employers
EU employees are required to track time and attendance for all workers, as well as adhere to specific standards dictated by the EWTD. Companies must also comply with time tracking mandates and laws in various member states. These vary from country to country.
The EWTD mandates that employers have effective time tracking in place in order to ensure workers are receiving their rest breaks, as well as to account for overtime hours that must be reported.
Time Tracking Software Features to Support Compliance
Time tracking software to accurately track employee time is widely available throughout Europe. These solutions help employers stay compliant with the time tracking law by offering superior visibility and easy tools for employees, like a mobile or desktop time tracker. Here's a comprehensive list of time tracking software features to look for that can help you efficiently track time across your organization:
Timesheet templates-

These can help project managers easily track time across multiple projects with multiple resources. It provides an easy-to-use setup that can help you generate better estimates and increase your team's performance.

Dashboards & reporting-

A good time tracking solution should offer a dashboard, so that you can easily see at-a-glance where your team's time stands. Reports should be built-in and available in just a click.

Mobile time tracking app & browser extension-

In today's remote work culture, people work where they are, which is why a mobile app can help them easily track their time with a couple taps. Alternatively, a browser extension is a great way to track working time when you're on your laptop. Simply click the icon.

Self-driving time tracking-

Self-driving time tracking is the

total automation of time tracking

that connects with your Google or Outlook calendar. This next-generation feature means that your team can track their time, without having to actually track it.
In Sum
The EU time tracking law reflects an important 2019 update to the European Working Time Directive. This law dictates that member nations must create mandates to provide for accessible time tracking systems for all employee work. In sum, time tracking software is necessary for most businesses in the EU to stay compliant and to effectively manage their organizations. Easy-to-use software with helpful features like dashboards, etc. can help businesses stay on top of their employees' time as well as their productivity.