Best All-in-One Project Management Software for Small Teams
by Jarno Koopman on April 3, 2023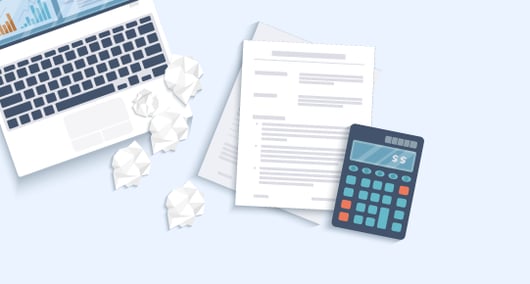 Small teams in the professional services industry at some point will need to adopt project management software.
In order to manage contracts, tasks towards deliverables, time and expense, and more, spreadsheets won't do the trick.
Another thing? Bouncing around between a bunch of different platforms isn't a great look, either.
In fact, small businesses and large businesses alike have woken up to the pitfalls of a bloated tech stack. Too many solutions can kill productivity, not to mention cut into your bottom line with all those software licenses.
That's why recently, top-tier project management solutions have pivoted to all-in-one software environments. This means that instead of using one solution for time tracking, another for invoicing, another for planning, etc, you can get everything you really need for project management under one roof.
We think these types of all-in-one project management tools are the best bet for small teams. Check out who made our list of the best project management solutions for small teams this year.
The criteria (what small teams should look for):
To make our list, we used a simple set of criteria to weed out the best options for small organizations and startups.
All-in-one environment-

As we touched on in the intro, small teams' needs are best addressed in all-in-one project management environments. This not only helps save cash, it keeps all the moving pieces of project management in one place. We only selected project management software that covers ALL the following:
Integrates with the most popular CRMs-

Speaking of keeping everything in one place, if you use a CRM already, your project management software should provide a native integration for this. Third-party integrations through Zapier, etc are a step in the right direction, but the native CRM integration will give your team the best experience.

Integrates with platforms you can't live without-

The tool that comes to mind immediately here is Slack, one of the most popular collaboration solutions today. There's also, of course, your financial backend. We made sure that all the project management software on our list provides an integration with Slack as well as Quickbooks and Xero.

Relative ease of use-

Onboarding any new project management software will require some type of training for your team. That's a given. But when new software doesn't feel intuitive or involves complex coding, that's something else. Therefore, we only selected tools with relative ease of use. Think friendly interface and good UX for people who aren't software developers.

Value-

The thing is, the most competitive project management tools hover around the same price. This makes it difficult to make a decision based on cost. However, we chose to focus on value versus dollar amount. Whether it's really cool features or self-driving AI, we selected software that offers the best value for small teams.

User rating-

To see what other users think about these tools, we checked out popular software review sites like G2. We only accepted project management software that currently has an average score of 4 out of 5 or higher.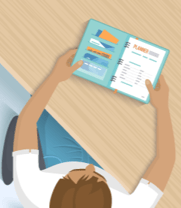 Top Project Management Solutions for Small Teams
1. Wrike
Pros:
Forever-free version available

Manage projects in a three-dimensional way

Real-time collaboration updates across projects

Highly rated Gantt charts
Cons:
The biggest con about Wrike is that it may very well change the way your team organizes and accomplishes tasks. Ultimately, most users say this is for the best, as Wrike forces you to manage your projects from all angles. However, the outset can be challenging during onboarding.
Who it's for:
Marketing agencies

Software developers
Current user rating: 4.2 out of 5
Final verdict: Wrike is a powerful project management tool that covers all your bases and offers a lot of value. It can really change how your organization functions day to day, for the better. Be prepared for some discomfort with onboarding and training, but once your team gets the hang of it, Wrike can really up your efficiency.
2. PSOhub
Pros:
Highly affordable

Pioneered all-in-one functionality

Automated invoicing and time tracking

Perfect for HubSpot users
Cons:
PSOhub practically invented all-in-one project management, but you won't get that functionality at the first two price points. To get the most from PSOhub, you'll have to pay a bit more to access, for example, their full resource management suite.
Who it's for:
Professional services

HubSpot agencies
Current user rating: 4.5 out of 5
Final verdict: PSOhub offers more automated features than standard project management tools, and it's perfect for anyone in professional services. The best candidates, though, have got to be HubSpot users. PSOhub was created with HubSpot users in mind, so not only is there a native integration, the interface looks just like HubSpot! A truly seamless experience.
3. Monday.com
Pros:
Built-in CRM

Awesome analytics & reporting tools

Highest user rating

Can replace Slack
Cons:
The biggest con about Monday.com is that the abundance of customizable features can be overwhelming and difficult to navigate at the outset.
Who it's for:
Accounting & finance

Global teams

Legal
Current user rating: 4.7 out of 5
Final verdict: Monday.com is used by large businesses and small teams alike. Though it can be a little overwhelming at first with so many templates and customizations to choose from, this is a project management tool that can really stick with you as your business grows and scales.
4. Smartsheet
Pros:
Very intuitive

Well-reviewed for small teams, specifically

Flexible automations

Great for teams with many projects
Cons:
Smartsheet isn't as customizable as the other options on our list, which depending on your workflows, may not be a problem.

Smartsheet's mobile app receives low marks, and you'll probably have to get to your computer to do anything important within the tool.
Who it's for:
Current user rating: 4.4 out of 5
Final verdict: Smartsheet is straightforward and a great option for small teams in IT. While there aren't a fraction of the customizations of Monday.com, this is really a personal preference that will depend on your industry and how you like your workflows. The mobile app isn't great, but that could change as improvements are made to the software, so we don't think it's a dealbreaker.
5. Atera
Pros:
Automation on steroids

Everything small IT firms need

Awesome reporting

Very stable and fast
Cons:
Atera is the most expensive option on our list, and it's really targeted at just the IT sector. Other industries are better off with something else.
Who it's for:
Current user rating: 4.7 out of 5
Final verdict: Atera is super-similar to PSOhub in that it doubles as a PSA tool. For IT services, it doesn't get much better. However, small teams in other industries won't need the level of functionality, and startups may not be able to justify the high price.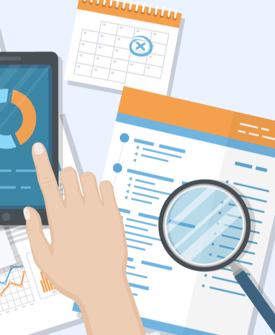 What about the other major project management tools? Why aren't they on here?
Not seeing one of the world's most popular project management tools on this list?
Asana, Trello, Everhour, and more didn't make the cut. Here's why:
In our research, it really came down to contract management, resource management, and automated invoicing.
In reality, small teams and startups might not need contract management at first. But as the business grows and scales, you will. And onboarding a new tool or switching project management software at that point will cost you time and money. Better to have that capability now.
Same goes for resource management.
And the good news is that with most of the project management tools on our list, these features are only available at the higher price points, anyway. So you can simply add them on when you need them.
Finally, automated invoicing makes life so much easier on small teams who really need to get paid on time, every time. Instead of having invoices floating in space, this can really help optimize cash flow and eliminate menial admin time.
FAQ
What can you do with project management software for small teams?
Project management software for small teams will help you manage your workflows and all the other moving parts of your projects, including task management, invoicing, and time tracking. Small teams may not need contract management and resource management when they first start out, but project management software should include these features at some package level in order to address these needs as the business grows.
What's the best free project management software to get started with?
Wrike, PSOhub, Monday.com, Smartsheet, and Atera all offer either a free version or a free trial to get started.
What features should I look for?
Above all else, small teams need stellar collaboration and streamlined workflows. They also need to make sure they're getting paid accurately for their work. To make this happen, look for the following features in project management software:
Task management

Customizable automations

Invoicing

CRM integration

Financial backend integration

Synced time tracking
Small teams: Make big gains with an all-in-one project management platform
Just because your team is small, doesn't mean your goals are. An all-in-one project management solution can help you boost efficiency and save money in the short run, while giving you all the functionality and automation you'll need to leverage as you scale your business.