HubSpot Invoicing: The Easiest Way to Get from Deal to Cash
by René de Jong on March 26, 2020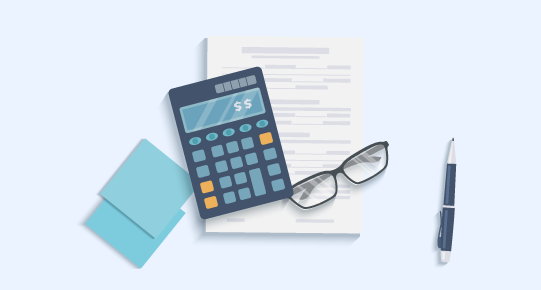 For most sales teams using the HubSpot platform, the main objective is to move deals to Closed Won.
But getting from Closed Won to cash in hand — depending on how efficient or inefficient your invoicing solutions are — can often take up more time than that spent getting the deal in the first place.
For small businesses using HubSpot, the work continues just as much (if not more) outside the deal dashboard to ensure cash is collected —unless you use a HubSpot invoice integration.
Your team can save major time by eliminating all those third-party platforms and keeping your invoices within the HubSpot environment.
"It's the best solution to getting from deal to cash the easiest and fastest way possible."
Previously, there was a missing link within the environment between Sales and Service. But the problem is over thanks to intuitive invoicing integrations for HubSpot. We'll describe how you can manage all your invoicing with native HubSpot features and how your small business can enjoy the benefits of using the platform to operate your invoices. (Hint: get paid faster!)
First, you need an invoicing process.
Before you can start using HubSpot for invoice solutions, you need a clearly defined invoicing process. One of the biggest issues small businesses face going from deal to cash is having unorganized books, missing invoice templates, lack of invoice terms, etc.
Make sure your invoicing is comprehensive and organized. Methodically address each of the following facets of the invoicing process to fit your business:
Payment terms

Invoice creation

Quality assurance

Delivery and monitoring
Here's a great FREE invoice template generator from HubSpot to help you get started.
If you're using accounting software to manage your invoices, make sure to integrate it with your HubSpot CRM. It's phenomenally easy with the HubSpot Quickbooks Integration.
Using HubSpot to go from Deal to Cash
Now that you have your solid invoicing process in place and your accounting software has been integrated with the HubSpot platform, it's time to get from Deal to Cash. Quickly and efficiently.
Implementing invoice stages after Closed Won
First, determine the deal stages that will correspond to invoice stages to make sure your business is properly compensated throughout the life of the deal. After Closed Won, you'll need to begin to effectively track whether an invoice has been created, sent, or paid. There should be a clear way for anyone on your team who needs to know an invoice status to see it quickly.
Using automation so that no money is left on the table
Second, use invoicing automation tools to trigger notifications and reminders, so that no invoice slips through the cracks. You can automatically send emails to clients when deals reach the Closed Won stage, when they are overdue, etc. By taking the manpower out of invoicing, you will streamline the process and save your team time and money.
Get started with 7 Must-Have HubSpot Integrations.
Reporting and forecasting from one dashboard
Finally, incorporate your invoicing into a reporting dashboard to better forecast cash flow. By keeping this high visibility in one place, you can easily review marketing and sales performance and help make better decisions. Don't underestimate the value of visibility in reporting for small businesses. By getting a constant big-picture overview, you and your team leaders can have a better grasp of where you stand at any point financially and how much money is going in and out.
The closer you can keep that information to the HubSpot environment, the better.
But until now, there hasn't been a comprehensive HubSpot invoice system that sticks with you from Deal to Cash.
Where to get an all-in-one HubSpot invoice system
We recognized this gap in the Deal-to-Cash process for small businesses using HubSpot, which is why we built PSOhub.
By integrating PSOhub with your HubSpot environment, you can effectively keep more of your business under one umbrella and catapult your efficiency. Efficiency is the name of the game! And we're helping businesses get paid faster.
Benefits of using PSOhub for invoicing in HubSpot:
Spend less time

creating invoices

.

Reduce invoice disparities.

Start using smart billing for recurring payments, milestones, and time & material invoices.
And PSOhub doesn't stop with smart invoicing. Its self-driving capabilities and features are perfect for professional services providers to manage their processes AFTER the deal and make the best use of their time.