6 Benefits of Solid Project Tracking
by Martijn van der Hoeden on August 10, 2022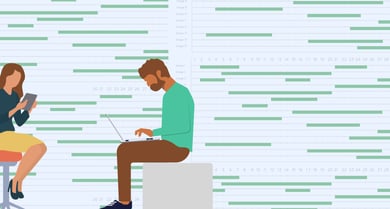 After your project begins, engaging in solid project tracking practices is key to keeping everything on time and on budget.
You can easily do this with project tracking software, most of which is included in a larger project management suite like PSOhub, Wrike, Asana, etc.
We'll give you a quick overview of the benefits of solid project tracking and exactly how software can help keep track of your projects with things like automated alerts and real-time status updates.
What is project tracking?
Project tracking monitors the progress of your project in terms of time, money, and resources and compares this status with your original project planning.
With solid project tracking in place, managers and even team members are better able to anticipate bottlenecks and make adjustments to keep the project moving forward to stay on time and within budget.
If you're already using all-in-one project management software to oversee your projects, then you already have a project tracking tool in your wheelhouse. Project tracking is considered a standard feature among project management tools and will help alert you and your team as to where the project stands at any given point.
What are the 6 major benefits of a solid project tracking tool?
1. Keep your projects on schedule
Using a solid project tracking tool can help keep your projects on schedule by giving you status updates in real time, along with alerts for important milestones. By giving you a comparison between the current status of your project with your original planning– for example with a Gantt chart– a project tracking tool helps you easily see where you stand on the timeline. This can help you make key decisions to keep your project on the rails when needed and make any necessary adjustments.
2. Stay on budget
Just as important as staying on schedule is staying on budget! Project tracking can help you with this as well. Look for project tracking software that lets you leverage automated alerts for budget overspend. This way, you can fix the problem before your project goes off rail. Additionally, a solution for project tracking like PSOhub can use what's called predictive analysis to actually pinpoint when a project will statistically get off track based on your past data. For larger companies with repeat clients, this can be a real game changer.
3. Stay on task
Project tracking isn't just about timelines and budgets. When connected with your task management in a project management solution, you can stay up to date on where important tasks stand. This level of visibility at all times and at all phases of the project lifecycle can help individual team members stay on task and anticipate the next series of activities. Managers can also easily see relationships between tasks and milestones that need to be hit.
4. Motivate your individual team members
Project tracking isn't just for managers and owners; project status updates are great for the entire team. When team members– especially if they are scattered across the world– can easily see project status updates, they can stay motivated to complete their tasks on time. It also gives individual resources a more holistic idea of where the project stands, helping them to feel more invested as playing a part in the bigger picture.
5. Better workload management
Workload management can get tricky on more complex projects with tons of stakeholders. While a good workload management tool should be in the tech stack as part of your project management, project tracking goes hand in hand with this feature. For example, if someone on the team is overloaded and someone else has more capacity, this can be relayed to you in your project status. You can then adjust, reassign, etc. based on what your tracking says to effectively manage your team's workload.
6. Better problem solving
Finally, if you use adept project tracking during the entire lifecycle of your project, you'll be better able to solve problems and find opportunities. Being able to effectively anticipate issues that can affect timeline and budget gives you more time to address them. Before it becomes an issue with stakeholders– or worse, the client– you'll be able to see what's happening in real time. For project managers and owners that have to make impactful decisions regularly, project tracking is a non-negotiable.
Where can I get a project tracking tool?
PSOhub offers all-in-one project management, and project tracking is consistently one of the top-rated features. Book a personalized demo today and try it out FREE for 30 days!