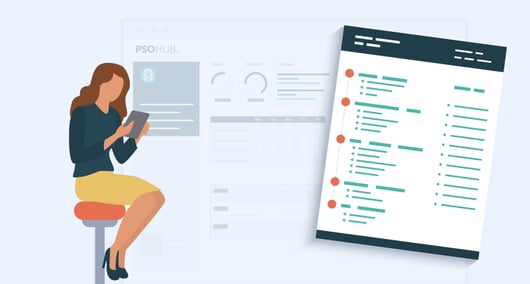 PSOhub now has new features in Version 1.5 of their groundbreaking PSA software. These highly intentional additions to the platform are based largely on 2 things:
Feedback from PSOhub users in 45 countries.
Furthering the mission of PSOhub to be a leader in smart, self-driving tech for the

Professional Services

industry.
You'll recognize that some of these new features are remarkably nuanced, created in response to specific feedback from PSOhub users to help make the platform even more easy-to-use. Others are geared toward empowering users with more powerful predictive insights.
Check out these exciting new features from PSOhub that make the whole user experience unlike any other PSA software out there.
360 Degree Project Management with PSOhub's New Features!
You asked. PSOhub listened.
Sure, it's cliche, but the minds behind PSOhub are hyper-focused on making their platform smarter and more effective. The PSOhub team received feedback from across the globe to inspire their new set of features in Version 1.5.
In the past 3 months, PSOhub has grown exponentially to include users in 45 different countries! As people all over are working with different solutions to manage the new normal (aka lots of video conferencing, etc.), the platform has become a favorite for small-to-medium-sized businesses for streamlined, intelligent, and thankfully AFFORDABLE project management.
The other major source of inspiration is what PSOhub CEO Martijn van der Hoeden calls 360 Degree Project Management. In this vision of project management, users can manage their projects from a 360-degree angle, with core project functionality from PSOhub and the ability to integrate with other tools when needed.
The idea is to give users the most visibility ever into all the facets of a project that need to be managed. All while keeping things organized, easy to use, and light by way of the tech stack. That is, most users with PSOhub may eliminate other platforms altogether. And integrate with their favorites that they want to keep in the mix.
Let's touch on a few of the most impactful new features from PSOhub.
What's new in PSOhub? Watch our webinar on PSOhub 1.5!
5 NEW PSOhub Features to Get Excited About
Resources Dashboard
No more leaving cash on the table! The Resources Dashboard is here to let users see the healthiness of their company and resources. Is your team booking hours the way you want? Who has submitted time? What's overdue? Now project managers everywhere can manage team utilization targets more easily and improve resources allocation. A real win for doing business in the new normal!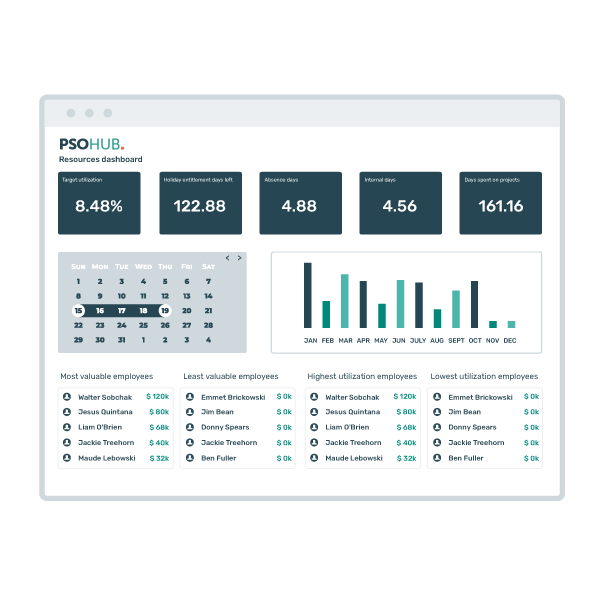 Smart Invoicing Customization
Version 1.5 of PSOhub offers new ways to customize your invoicing. Now, you can change languages for different clients (feedback from global teams solidified this new feature!), create installments, and include retainers and credit invoices. Bases covered.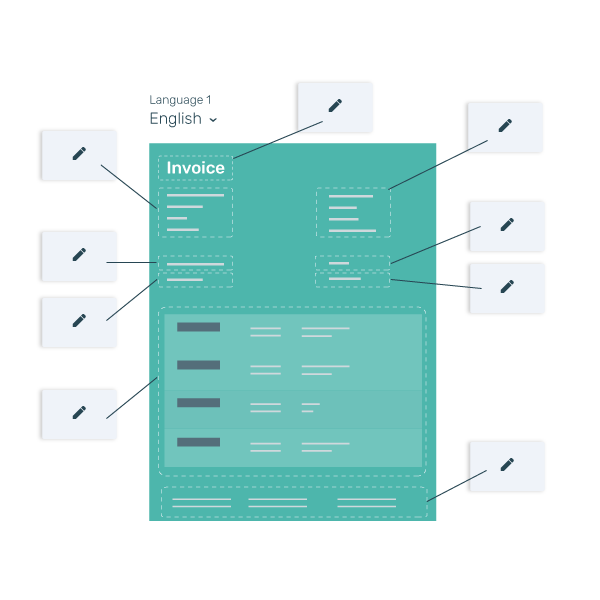 Calculation sheet
The Calculation Sheet is a godsend for projects with larger teams. Further ease the handoff from sales to project management -- one of the key pain points the platform is designed to target -- by calculating budget directly from PSOhub's contract management line items.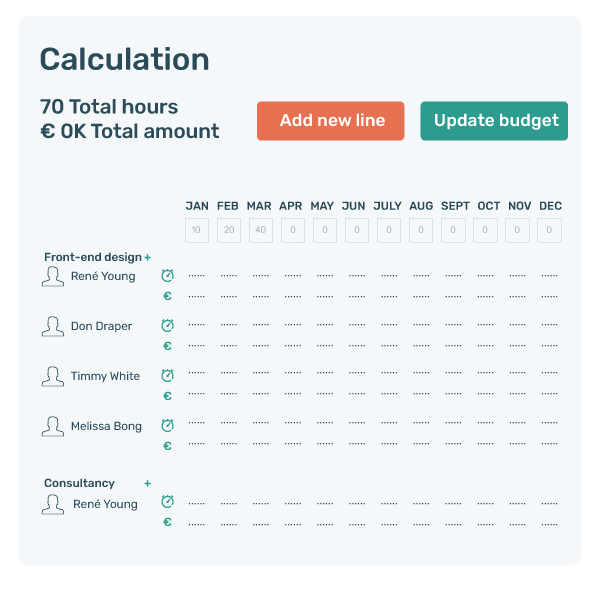 Improved Browser-Enabled Time Tracking Extension
Thanks to reactions and comments from PSOhub users, there's now a quicker way to pull up your project and track time. This new-and-improved quick timer from your browser is perfect for work based on smaller tasks.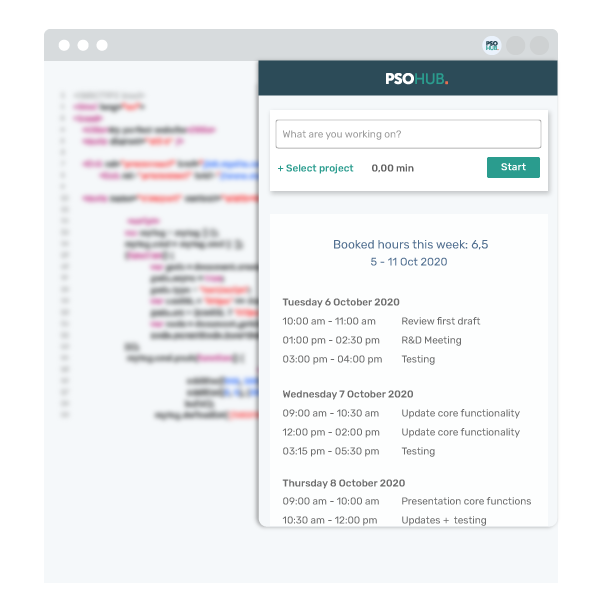 XERO Integration
PSOhub already integrates with QuickBooks, Moneybird, and Exact Online. Now, businesses using XERO as their backend accounting solution can seamlessly integrate financials into the PSOhub ecosystem.


Even more features are coming…
Stay tuned for the launch of more features in the near future that support 360 degree project management… high-impact treats like a Project Task Board that might eliminate your need for Asana or ClickUp!