Grow Your Business with These 3 Must-Have HubSpot Integrations
by Jarno Koopman on September 30, 2020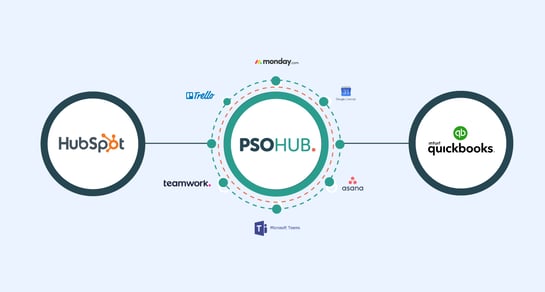 2020 has unleashed massive uncertainty across the world. In response, many businesses are now working mostly or completely remotely. And while technology is making it possible to theoretically get the work done, it's not always effective.
It's time to take a good, hard look at your tech stack.
Companies in the post-COVID environment are scrutinizing their tech stack like never before. Business leaders need to see where their money is going and if the tools they have in place are actually worth it.
We'll talk a little more about this trend of optimizing the tech stack, and then let you in on 3 must-have HubSpot integrations that can help you grow your business in the current climate. No matter what the world throws at you.
Optimizing and consolidating your tech stack
What's the biggest game changer to working effectively in the remote world?
Arguably, it's the tech stack. Software can help you navigate through the changes we're all experiencing in the work environment. Separated now physically from team members and customers, it's critical that your tech stack is optimized to:
Make sure your team is working effectively.
Make sure your customers are having a great experience.
Make sure you aren't wasting money.
A good place to start optimizing is consolidation.
"According to HubSpot, businesses with up to 100 employees use over 100 apps on average."
Are these apps serving their purpose? Are they actually translating into more dollars? Do they have key integrations that make your life easier?
If not, ditch them. Consolidate the winners and if needed, look for a couple new SaaS solutions that fit the bill. We'll let you in on a few we think really stand out.
3 HubSpot Integrations to Supercharge Your Biz Post-COVID
In the marketing technology sphere alone, there are something like 8,000 solutions. In this oversaturated market, where do you turn?
TIP- Look for integrations.
Here's what Nancy Riley, GM & VP of Product, Ecosystem Product at HubSpot has to say about the integration situation:
With all this software in play people are trying together these tech stacks... And it turns out that's really really hard! One of the big challenges and pain points our customers identify is integration, is bringing together all those tools in a way that makes it efficient for their teams to do their jobs and makes the experience really amazing for their customers.

To help you consolidate and optimize your tech stack, we've focused on 3 highly useful HubSpot integrations that can supercharge your processes and simplify your workflow.
1) Docket
The video conference has now become a staple in day-to-day work life. The most popular platforms like Zoom and Google Meet provide a great starting point, but if you're not optimizing your meetings, you're losing serious time and money.
Enter Docket.
Docket has a remarkably easy interface that enables you to:
Set up meetings
Collaborate with team members AND clients on agenda items
Take notes and create action items
But what makes Docket most valuable is undoubtedly the HubSpot CRM integration. Unlike using other platforms, Docket closes the loop, capturing all the info from your meetings and syncing it with HubSpot.
The result is that all the important items from your meetings are now organized and right there for everyone on the team to see! Everyone knows the takeaways and the next steps, and all that information can be easily accessed in HubSpot. Optimized meetings, check.
2) PSOhub
Now that you've got more efficient meetings, it's time to look at your projects. Project management in the remote world can easily get scattered, especially with global teams. Everyone should know what/when/why they're doing each task on a project and keep everything within budget. But many companies are finding this kind of alignment difficult post-COVID.
With the PSOhub platform, you can kick off a project directly from HubSpot and even add time before the deal closes, if need be. Activities, phases, budgets -- PSOhub gives you the ability to track it all and execute.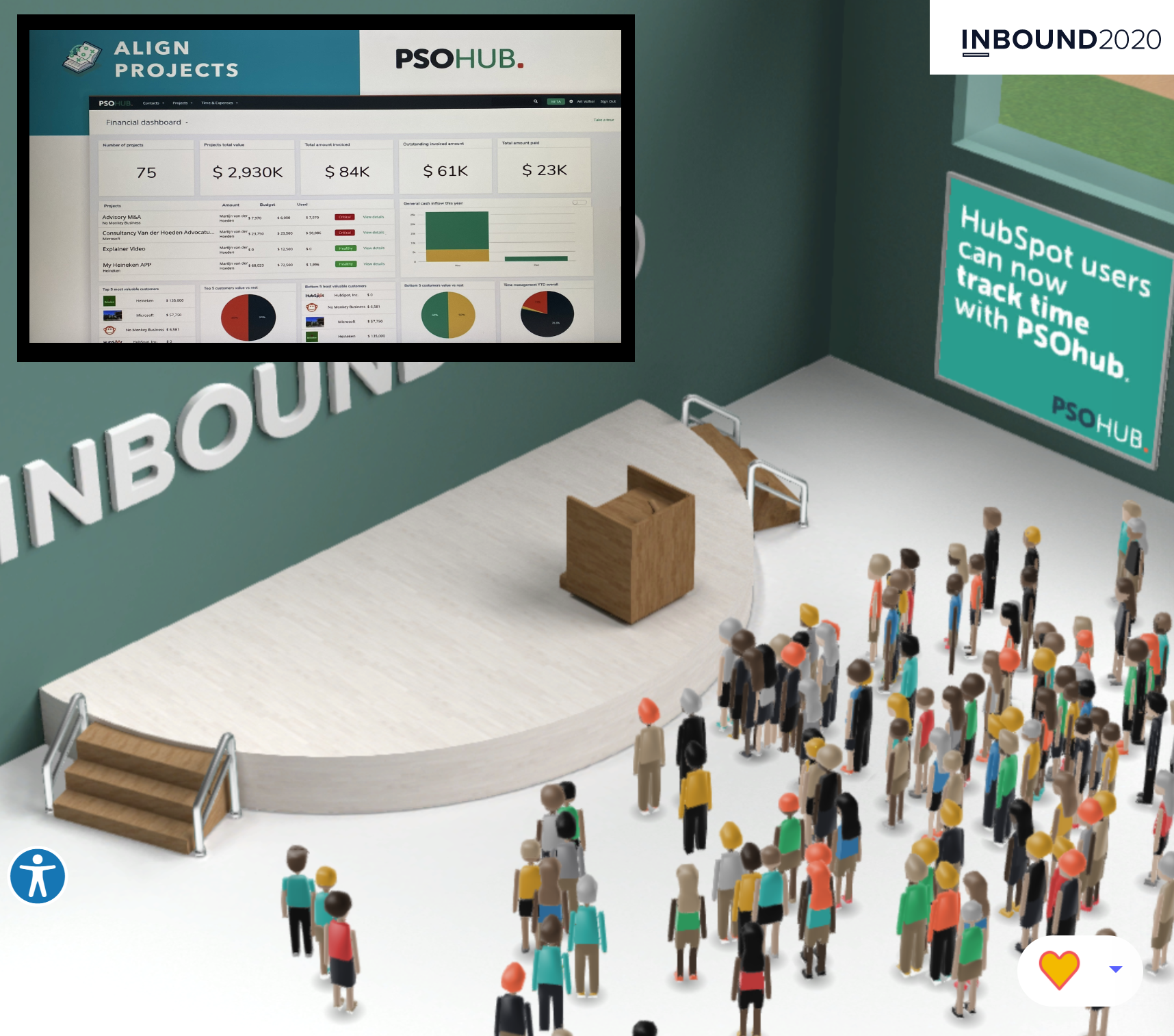 Nancy Riley's INBOUND 2020 presentation
PSOhub is particularly useful for project managers who can clearly see what projects are on track and where they need to focus efforts to get straggling projects BACK on track.
When it comes to features, PSOhub has awesome self-driving capabilities for everyone from freelancers to accountants, marketing agencies and architects to manage their projects.
But two of the biggest juggernauts are self-driving time tracking and the predictive analysis tool. Self-driving time tracking makes manual time entry a thing of the past. And PSOhub's predictive analysis will tell you if and when a project is scheduled to go off-rail.
This kind of advance warning gives you time to adjust accordingly, so you can:
Reassess your staffing model
Reassess the contract with your client, if necessary
Make sure the HubSpot activities that should be happening internally ARE.
Retain high-value clients for life.
Optimized projects, check.
3) UpContent
Finally, it's time for you to optimize your online presence. Maintaining your brand and visibility online has never been more important, as people are using the internet even MORE to find you in the post-COVID climate.
That means the content on your website and on your social channels has to be on-point. Like really on-point.
But it's challenging to keep all this content both on-brand and targeted to your audience in a way that translates into conversions. Brand cohesion is the hallmark of all successful business, and if you don't have it, you risk being forgotten or even mistrusted.
UpContent effectively solves these issues by curating branded content across the web and social media, keeping everything organized and most importantly, on-brand. The platform takes the work out of searching all your social channels and locating the branded content that fits within the rules you set within the app.
These rules are where UpContent really shines because unlike flying blindly, you have visibility into the purpose of every piece of content. With UpContent you can:
Select your content and push it right over into HubSpot's social tools.
Share content on your website, across social, and with your team.
See exactly how your content will look.
Close the loop in HubSpot with your CTAs to determine which content was impactful and drove business versus the duds.
The visibility provided by UpContent empowers you to pivot and refine your content strategy whenever you need to. Optimized online presence, check.
Close the loop with HubSpot integrations
The overarching theme with all 3 of these tools is the efficiency provided by closing the loop in HubSpot, the CRM you're working in already. It's all about closing the loop!
By doing so, you can save valuable time and money and get the visibility you need to grow your business in the remote world.
So, go ahead and scrutinize your current tech stack. Be brutal. Optimize, consolidate, and consider getting one of the above platforms to streamline your processes and work smarter, not harder. Regardless of pandemics.