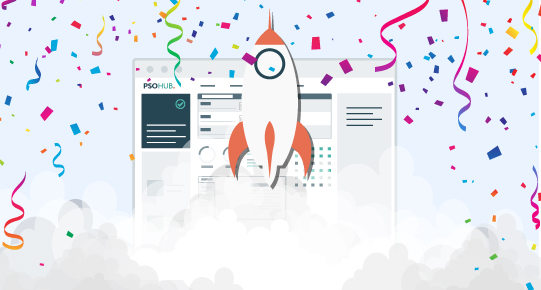 NEW YORK - PSOhub — a software company specializing in time and expense tracking, contract management, project management, and invoicing — announces the official launch of their PSA (professional services automation) platform.
PSOhub can be used as a stand-alone platform or integrated with HubSpot. The professional services industry has been missing this key integration until now. PSOhub's deep HubSpot integration enables seamless sharing of information across the two platforms, allowing HubSpot users to maximize their ROI while extending automation capabilities beyond the sales stage.
"PSOhub is bringing worlds together," said Martijn van der Hoeden, PSOhub CEO.
"Through deep platform integration and automation, PSOhub can take the stress out of project management and save professional services organizations valuable time. And in this industry, time is money."
PSOhub includes the following capabilities:
Automated time tracking through calendar integrations with Google and Outlook
Mobile app that includes GPS time tracking
Smart contract management with templates and role-based rates
Predictive project management that warns users when a project is in danger of going over time or budget
Automated invoicing workflows, including recurring and milestone billing
Integrations with popular accounting tools, including Quickbooks
Automatic data entry from HubSpot and access to PSOhub data in HubSpot activity feeds
PSOhub uses AI and machine learning technology to empower small businesses by reducing tedious, expensive administrative work. Using PSOhub, organizations can spend fewer hours manually tracking time, sending invoices, and generating contracts, and get better visibility into their projects.
About PSOhub
PSOhub is on a mission to be the global leader in thoughtful, self-driving professional services automation designed for small and medium sized companies. With 30+ years of experience building PSA software, the team behind PSOhub is dedicated to delivering solutions that take care of repetitive and time-consuming administrative tasks, empowering small business teams to achieve their ambitions and work smarter.
Learn more about PSOhub at www.psohub.com.
Connect PSOhub from the HubSpot App Marketplace.