Smart, self-driving Project Management features
Eliminating efficiency leaks
At PSOhub, we believe software should empower you to work more efficiently. But too often, it does exactly the opposite.
If it doesn't save you time, we don't include it in PSOhub. We're focused on providing self-driving features, smart integrations, and AI-driven tools that make your workflows seamless and your work fun.
Self-driving technology
Repetitive administrative tasks like time tracking and invoicing can be performed with little or no human input.
With PSOhub's deep HubSpot integration, we create a continuous flow of information from lead to cash.
Big dreams
Where we are now is just the beginning. We're chasing some big goals to help small businesses work smarter.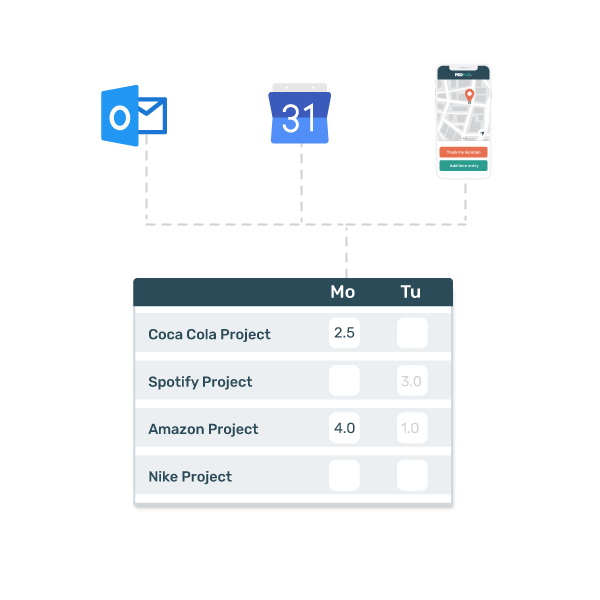 Keep track of hours automatically.
PSOhub offers multiple solutions that automatically allocate time logs to the right project. Depending on your business, you can track time using our GPS tracker, integrations with your calendar app, or your project management tool.
Say goodbye to unpleasant surprises.
Imagine this: no more projects going over time or budget. No more employees missing billable targets. No more chasing payments from clients. Predictive analysis, smart notifications, and automated triggers let you get proactive.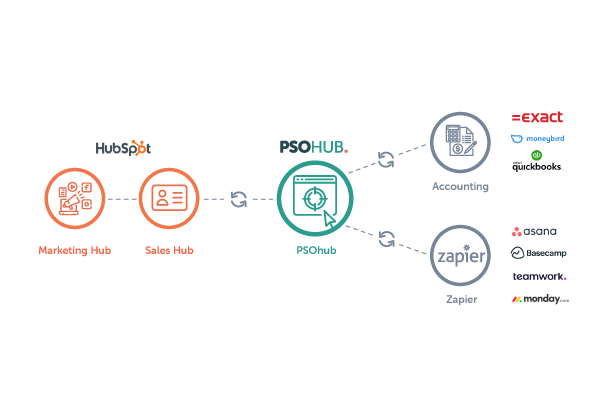 Sync data across platforms seamlessly.
The deal is closed in HubSpot — now you can open a project in PSOhub in one click. The existing data is preserved and new inputs are synced back and forth, automatically. You can even view contract, invoice, and time log information in HubSpot.