Case study:
Digital Reach
As a Google and HubSpot partner, companies of all sizes bring Digital Reach on to work hand-in-hand with their sales and marketing teams to uncover missed opportunities, automate marketing tasks, and drive high-quality leads.
"We are a digital marketing agency that provides complete, holistic digital marketing and rev ops solutions, including software implementation, campaign buildout, analysis reporting, etc. We use PSOhub which I give a 10 out of 10 rating."
Mandy
Chief Revenue Officer, Digital Reach
What business problems are you solving with PSOhub?
We use PSOhub for our professional services automation. So as many digital agencies know and realize, we have complex billing. Sometimes we're billing on time and materials; other times we're billing in installments. We have recurring invoices. So what PSOhub does for our company and what we love about the tool is that it allows us to set a contract inside of their system. And once we set that contract up, number one, we can set up what we're being paid versus what the budget is and get alerts if we're going over budget because of course, they also have a time tracking tool. So the time tracking tool allows us to see… what we're burning against what we're paid. Number one, that's really helpful because if we're going to go over on a project, we can make a change, or it can help us adjust our pricing. If we realize, hey, this you know, we all know cost of talent has gone up. So maybe this product needs to have a price raise because I'm spending more delivering this product than I was. So that visibility is great for us.
But I love the professional services automation piece where I can set up a contract, and it's automatically going to push those invoices to Xero at the right date. And then reconcile back when that invoice is paid in Xero. And then it also allows us to see, hey, what did we build this month versus what's coming in, so we see if we have any cash flow issues. And also just lets me see based on where all of our recurring contracts, installment contracts, etc are at, how much revenue do I have coming in this month, next month, the following month, so I can get an idea at any time in a moment of exactly where we're at revenue wise, recurring and installment. Or you know, we don't do a lot of time and materials, but I know that people do. And so that just gives me a really great snapshot that I find to be really helpful. And then during the month I can see where we're at as far as what's been billed, what's been paid, and what's set to be billed. So all of that has been very helpful for our organization. I use PSOhub for that financial reporting. And then of course, it also pushes updates over to HubSpot about the contract as well. I can deploy the contract from HubSpot so that it automatically creates the project in PSOhub. It puts the name, the billing contact, and all of those things in PSOhub automatically, so that my team doesn't have to do that manually.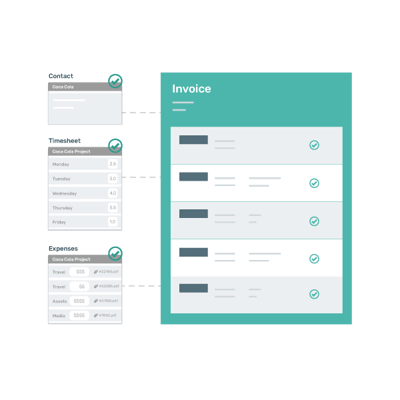 What do you like best about PSOhub?
So what I like best about the product would be the invoicing automation. I've seen other PSA's, and they don't allow you to automatically push the invoices to zero based on the schedule and get that information back into the system about the payment status of the invoice. Oh, I would say that saves us a ton of time and gives us clear and accurate reporting regularly. So that's my favorite feature.
What do you dislike?
I would say that as far as what I dislike, I mean, I cannot think of very much. There were some things when I started a year ago that I disliked as far as having to add users one by one to a project. But since then, you know, PSOhub, I would say that we work with a lot of SaaS companies as well. And from what I see their aggressiveness on their roadmap with improving features and making the product better is best in class. So anything that wasn't, you know, great for me when I started has been fixed since then. And the customer service is amazing! We run a ton of invoices every month, and PSOhub really has come to the rescue when we've had questions about our processes, or maybe we didn't see exactly what we were hoping in the reporting. Anything that has come up was fixed immediately with kind and wonderful customer service.
What recommendations do you have for others considering PSOhub?
I would recommend, especially if you're a digital agency or if any of the ways I mentioned in the billing, like if you bill in different ways, you want to look at your burn rate. You want to get alerts. And then of course, PSOhub has project management. You can connect your project management templates to your contract templates, so that you have alignment there, so you can see that time burned against specific line items. So if you offer professional services and that type of billing and project management is appealing to you, I would say that I think PSOhub is a wonderful option, fair pricing, and like I said, great customer support.
Read the stories of our other customers to discover why they chose PSOhub!