What is project management, really?
by Martijn van der Hoeden on October 28, 2020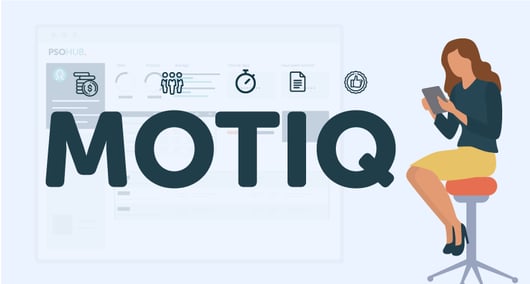 As someone who is knee deep in project management content on a regular basis, I can assure you there is a peculiar lack of cohesion when it comes to what project management really is among a lot of consumers and companies alike.
I think a lot of that is due to the dominant names in the project management solutions space, like Asana, ClickUp, and more. These brands have quickly become household names post-pandemic as their values have shot up since more people are working from home.
But Asana really only deals in managing tasks and information. Same goes for ClickUp, Teamwork, and many others. Don't get me wrong, these are highly useful platforms for managing tasks. I myself use Asana with a couple clients. These solutions are pretty affordable and provide a lot of value.
"The point is, they're only scratching the surface of what project management really entails."
The result is that smaller companies and entrepreneurs end up then looking for a million solutions to fill all the voids these platforms leave out.
The point of this article is to help you understand (from our brainiac developer/CEO/PSOhub Founder) what project management actually is, so that you can get a better handle on the concept itself. You'll then know what to look for in a more complete project management solution. And if you're a medium or small business owner, this one should make your ears perk up.
Defining project management
It's not just giants in the space that are convoluting the true definition of project management and how people understand it.
"There are a lot of interpretations by different companies and users of what they think project management is."
On the subject of defining project management I draw on experience working with over 600+ professional services organizations in the last 25+ years (in my life as founder of Assistance Software; sold Unit4 in 2017). During that time, people are still struggling to define what project management really is --
Is project management managing tasks and activities of people?
Spent hours vs budgets?
Is it managing money?
Is it managing if invoices are paid?
The inconsistencies abound today, as some solutions out there manage some of these things while others do not. It's important for consumers to know the true definition of project management, so they can figure out how to get the most bang for their buck when shopping for solutions.
And if you're trying to optimize an already-amazing project management solution, (aka yours truly) you obviously HAVE to have a clear, operating definition of what project management actually is.
What is project management in a nutshell?
I suggest following the most comprehensive Project Management definition to date. This idea was originally published in 1984 by Dutch consultancy firm Twijnstra Gudde and was called GOTIK. I've translated it in English and in simple terms:
"The acronym MOTIQ is the best definition/methodology of project management out there that tells you exactly what to put under the umbrella."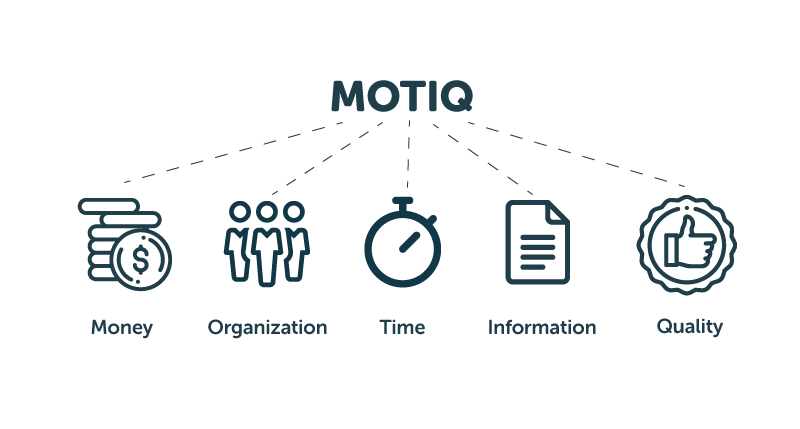 To understand the extent of what project management covers, you should remember the following principles (especially if you're taking a hard look at your tech stack during these times) --
MONEY
Manage the money (budget versus actuals) of the project.
ORGANIZATION
Who's involved? What are each team member's responsibilities and rates? Who's accountable?
TIME
What are the hours spent on the project? A solid, self-driving time tracking solution is a must.
INFORMATION
Manage all info, documents, etc. that need to be shared to win and complete your projects.
QUALITY
Quality of deliverables; ensure customers are happy and results are lucrative. I want to add here:
"Managing the quality of the project is super important, but that's not something you do in a tool in most cases."
AKA, you can probably find a great tech stack of solutions and talented people to help manage the M, the O, the T, and the I. But Quality in a project is more of a personal component, usually maintained with more 'soft' properties, intangibles like passion for work and empathy for customers.
What does the project management definition mean for you?
Words have power. It's important not to get distracted by terms like 'project management solution' when looking for an actual project management software platform. Instead look at the umbrella of project management principles --
Does the solution manage the money (contract value, budget, and actuals) involved in the project?
Does it manage the organization, aka people, tasks, and timelines?
Does it manage the important documents that need to be shared in the project?
Does it manage time spent by team members on a project?
Can one project management solution manage all of MOTIQ?
Yes and no. Currently, the most holistic approach to MOTIQ that covers all bases through innate functionality and key integrations is the PSA software from PSOhub.
The software doesn't touch on the Quality part of MOTIQ, but again, that principle of project management is not usually dependent on a specific tool or tech stack. This being said, monitoring quality with survey tools is always a great idea!
Want to know more? Read our vision on 360 Degree Project Management! It's brilliant AND it's affordable :)