Top PSA Tools with FREE Trial: 2022 PSA Review
by Juliette Lagerweij on May 27, 2022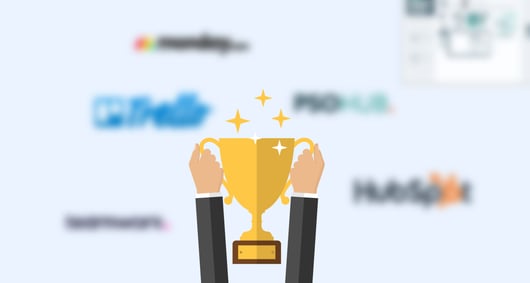 Top PSA Tools with FREE Trial: 2022 PSA Review
PSA stands for Professional Services Automation. Accordingly, PSA tools help automate and organize processes for the professional services industry– things like budget tracking, contract management, and more.
PSOs like digital marketing agencies, MSPs, architectural firms, and the like can potentially save major time and money by adopting a PSA tool. These platforms are designed to take the time drain out of admin and to manage the critical financial elements of your projects.
Check out the list of the top PSA tools in 2022 that offer a FREE trial. Our reviews let you see the pros and cons of each PSA, along with cool features and important info.
What will you find in this article?
Why do organizations use PSA tools?
A PSA tool is a software solution that automates key processes involving the financial components of projects, namely contracts and billing.
Businesses adopt PSA tools to help mitigate the time drain of admin and to keep their project management cohesive. Onboarding a PSA tool is usually financially motivated, as organizations statistically save money when they make the switch.
Apart from the time and money PSA solutions help businesses save, they are also designed to streamline and secure how money actually flows through a PSO's projects.
For example, let's say you're managing a project that involves using 6 consultants with different rates, each of whom must track billable and non-billable time to the project. A PSA tool can automatically take their time tracking data, assign it to the correct project, compare it with the contract, and even generate an invoice.
In a nutshell, PSA tools help manage the financial aspects of your projects in a secure digital environment that is linked to your accounting software i.e. QuickBooks, Xero, etc.
Top 5 PSA tools with FREE trial
The best things in life are free… or cheap. And that includes project management tools! Below you'll find our list of the top 10 of 2022. Find out background info, free trial info, pricing, pros, cons, review consensus, and features. Plus, we'll tell you exactly what areas of project management each solution covers.
1) PSOhub
"FREE" details: FREE 30-day trial
Pricing: Base $8.50 pu/pm; Starter $12.50 pu/pm; Rise $16.50 pu/pm; Growth $20.50 pu/pm
Cool feature: Self-driving time tracking
Pros:
Most affordable
Great for any size business
All-in-One project management
Approachable interface
Smart invoicing
Cons:
Most need support for customization
PSOhub ranks #1 on the list due to its affordability and its all-in-one, closed-loop environment. In fact, PSOhub coined 'all-in-one project management' to describe their software, which is at once a robust PSA solution and a friendly project management suite. PSOhub also integrates with the world's most-used CRMs, including Salesforce, HubSpot, and Dynamics 365. This means you can optimize your deal-to-cash, no matter what professional services you offer. PSOhub is a favorite of digital marketing agencies, consultancy firms, MSPs, and architects because of its capabilities regarding contracts, planning, and invoicing. Gantt charts and time and expense tracking are two of the top-rated features of the software. In fact, PSOhub offers something called self-driving time tracking– a feature that basically tracks your time for you. Small businesses especially report saving money with PSOhub by way of increased productivity and billability; plus, it can effectively replace anything else you use to manage projects.
2) Scoro
"FREE" details: 14-day free trial
Pricing: Essential $26 pu/pm; Standard $37 pu/pm; Pro $63 pu/pm (Minimum of 5 users for all packages)
Cool feature: Real-time Gantt charts
Pros:
Doubles as CRM
Real-time Gantt charts
Tons of integrations
Task management
Easy to use
Invoicing
Cons:
Less value if using an outside CRM
Consultancy firms love Scoro to improve their efficiency and streamline their services pipeline. Scoro comes in at #2 because like PSOhub, the platform provides an all-in-one environment for their customers. To benefit from the all-in-one functionality with Scoro, you can leverage their built-in CRM. All your sales and project data, from reaching out to prospects to your final invoice on a huge project, can live in Scoro. It's also got a handy integration with Google Drive, Docs, etc, making it radically easy to keep information surrounding your projects and customers where it needs to be. Another cool thing– you can tweak Scoro to your heart's content, but you can also choose one of their best-practices customizations to get rolling with what's proven to already work. This can mean a huge time savings time-wise with onboarding the solution.
3) Accelo
"FREE" details: 14-day free trial
Pricing: Plus $26 pu/pm; Premium $39 pu/pm (Minimum of 5 users for all packages)
Cool feature: Skills tagging for resource management
Pros:
Comprehensive resource management
CRM
Integrates with HubSpot and Salesforce
All-in-one environment (with Premium)
Gantt charts
Cons:
Need to spring for the Premium Plan to get key features
Accelo offers more of an inclusive project management environment as well for a PSA solution. The platform was designed with productivity and efficiency in mind and boasts cloud-based work management to handle the entire prospect-to-cash process. Accelo can act as your CRM in addition to your PSA and your project management tool. That said, HubSpot users and Salesforce users can integrate with Accelo if they don't want to make the switch. Accelo improves collaboration and visibility by keeping all moving parts in the same platform. It also provides high-rated resource management that can come in handy for complex projects. Accelo gives you two weeks to try out their software. After that, they offer two plans; but be warned, the best features like resource management, scheduling, client portal, and more are in the Premium plan.
4) HaloPSA
"FREE" details: Free 30-day trial
Pricing: $45 pu/pm - $80 pu/pm, depending on amount of users
Cool feature: Inventory management
Pros:
Favorite of MSPs
CRM
Task management
Billing
Great online reviews across the board
Cons:
Minimum of 10 users
No native integrations with popular CRMs
HaloPSA offers a robust suite of PSA tools favored by MSPs to manage their services. HaloPSA has its own CRM, which is praised by most of the online reviews we read. However, at this time HaloPSA does not offer an integration with any of the most popular CRMs– i.e. Salesforce, HubSpot, Dynamics 365. HaloPSA is focused on helping MSPs provide amazing services while keeping their workflows streamlined. HaloPSA offers robust task management along with contract management to help you leave no stone unturned with your projects. Time tracking and billing is also included, closing the loop on your financials and maintaining a centralized, secure environment for your company data. HaloPSA integrates with Slack and popular accounting software, but the lack of outside CRM integration may make it impractical for some MSPs.
5) Celoxis
"FREE" details: Free 30-day trial
Pricing: Cloud- $22.50 pu/pm; On Premise- $450 pu billed once
Cool feature: High-rated mobile app
Pros:
Affordable
All-in-one environment for projects
Easy to use
Client portal included
Interactive gantt chart
Cons:
Better for medium-to-large businesses
Celoxis cracks the top 5 because of their affordability and ease of use. In fact, Celoxis is one of the most user-friendly PSA tools on this list. In addition to PSA functionality to manage the financials of your projects, Celoxis also has a popular task management feature to help your team get the job done. Time tracking and billing is extremely easy with Celoxis, as the software is designed to both boost efficiency and prevent revenue leakage. Online reviewers appreciate the collaboration engendered by the platform, with multiple tools at your disposal to keep everyone informed up to the minute. Because of Celoxis' agile functionality, it's an excellent choice for growing businesses that need to scale relatively quickly. Major household names like Whirlpool and HBO use Celoxis to help organize their workflows and automate service processes organization-wide.
Honorable Mention (Free Demo ONLY): FinancialForce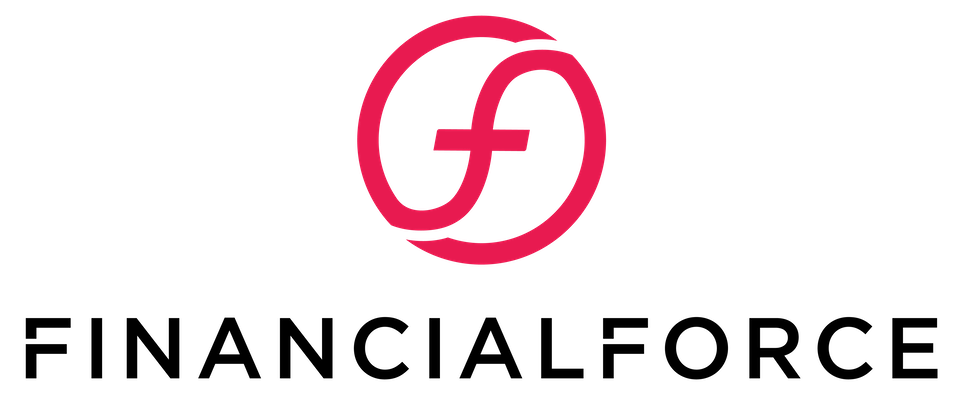 "FREE" details: Free demo only
Pricing: Upon request only; starts at around $10 pu/pm
Cool feature: Professional Services Cloud
Pros:
All-in-one environment for Salesforce users
Comprehensive contract management
Billing
Best-in-class analytics
Communicate in real-time with chat
Cons:
Not worth it for teams who don't use Salesforce
Like PSOhub, FinancialForce PSA provides an all-in-one software environment, provided that you're using Salesforce for your CRM. FinancialForce by Salesforce is a highly popular PSA solution that stands behind its central idea of having one source of truth for the entire business lifecycle. FinancialForce powers its own professional services cloud, meaning everything is native to Salesforce. Salesforce Chatter means you can communicate in real-time on information surrounding your project. In fact, the chat feature is one of the things that makes FinancialForce both popular with project managers and an uber-effective solution to help close the loop on all your project information. Finally, because it's also an accounting solution, FinancialForce boasts some of the best analytical capabilities of any PSA around. This makes it a top choice for medium-sized and larger service businesses.
Popular PSA solutions with NO free trial
Mavenlink
Kimble
Projector PSA
FinancialForce
Insights: Which PSA tool is best for your business?
Choosing the best PSA tool for your business will require some extensive forethought. Garnering key insights from the above list may give you a leg-up. The best part is, that you can get your feet wet with a free trial to actually try the software out for yourself before committing.