The 8 Biggest Pain Points for Professional Services Startups & How to Solve Them
by Juliette Lagerweij on June 5, 2023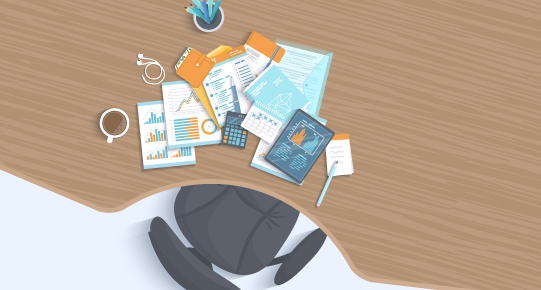 The professional services industry is growing exponentially, with no signs of slowing down. From 2017 to 2022, the professional services market increased by almost $1 billion, with a compound annual growth rate of 3.8%.
While tons of people are fearful that AI will start replacing their jobs, as of now, people all over the world still need software developers. They still need accountants. They still need architects.
In fact, we just did an in-depth investigation that reveals AI is actually making life a lot better for project managers across the board.
It's no wonder that consulting firms are in higher demand than ever, and we're seeing brand-new businesses pop up all the time to meet that demand.
But like all young businesses, there are bound to be growing pains. Launching a professional services firm unleashes unique challenges related to project management and technology, specifically, as well as more common startup pitfalls like cash flow management.
Here are the 8 biggest pain points for professional services startups and tips to solve them from the get-go.
1. Client acquisition
By far the biggest pain point for most professional services startups is winning new clients and retaining them. Client acquisition can be expensive, and without a super-solid network in the particular space, it can feel like you're starting from square one. Plus, you'll often have to compete alongside larger, more established firms to win new business.
Tip + resource: Start off with some mindmapping– identify who your ideal client is, as well as your unique value proposition. What makes you stand out? Who and what do you want to attract? From there, it helps to share content, ask for referrals, and invest in advertising and marketing.
Partnerships and networking will also be key to embarking on client acquisition for a brand-new professional services startup. Here's an awesome FREE Consultant's Success Kit from the geniuses at HubSpot that's highly useful.
2. Building a company culture
Before you even go to hire a team, all startups need to have a really solid vision of what they want their company culture to be. What are the core values? Mission statement? These ideals will inform who you hire, your marketing strategy, and ultimately, everything you do. But at the beginning, creating an entire culture for your startup can seem overwhelming.
Tip + resource: HubSpot are experts on creating company culture, and we've seen startups enjoy success by emulating what they do. Read HubSpot's Ultimate Guide to Company Culture to help you get started.
3. Recruiting & retaining the right people
Awesome professional service firms are successful because they have awesome people. That means finding people with the right skill set, experience, and ethics to fit into your company culture. Recruiting tends to be a challenge for small startups in the space, particularly if they have to compete with similar agencies that can offer better salaries and benefits.
Tip + resource: Focus first on the initial roles you want to fill and how you envision awesome people fulfilling those roles. Here's a great article from Business Insider that talks about the first 8 people a startup should consider and how important it is to develop and maintain the company culture you want with this first group of superstars.
4. Marketing/branding strategy
From another perspective, #3 could be placed above client acquisition and hiring an awesome team. Since marketing and branding will, in part, determine how successful you are at both, it's best to get a clear strategy in place from the outset.
The professional services world is highly competitive, and you need to make your business standout. Your presence online and in front of people, whether with your employees or in your materials, website, social pages, etc, should clearly reflect your value proposition.
Marketing and branding aren't easy, but with a bit of passion and creative, intelligent people around you, you can figure out your strategy. The key here is to really zero-in on what the company is all about, and how you can project the value you bring out to the world successfully.
Tip + resource: There's a variety of tried-and-true marketing techniques for professional services that you can leverage to get more eyeballs on your startup. Here's a free marketing guide for PSO's from Hinge Marketing that provides a step-by-step guide to choosing the right strategy.
5. Choosing & using the right technology
If your startup is using outdated technology or on the flip side, superfluous, costly tech that doesn't make operations easier, productivity and efficiency will be hindered. From the beginning, professional services startups need to choose the right technology to cover all their bases. And actually use it.
This not only includes onboarding relevant software and platforms, using the right tech involves winnowing down the tech stack for efficiency.
For example, instead of communicating across countless channels, startups are better off choosing just 1 or 2, like say, Slack and their project management tool. This will help avoid miscommunication and keep information in one place, a singular source of truth, if you will.
Tip + resource: Start by choosing one, a CRM, and two, an all-in-one PSA platform that will take care of your daily operations. The more functionality within these both solutions, the better. That way, your team will not have to bounce back and forth between a million software programs.
And you'll get closer to having that singular source of truth, since all your information can live under the same digital roof.
These two integrated platforms are the best place to start. Remember that PSA solutions provide you with project management software, except they're highly automated and are literally designed specifically for professional services. Their features and nuances will probably be a better value for your business than say, a common project management tool. You can check out a boatload of G2 reviews that can attest to this, as well as this handy PSA guide that explains exactly what the software does and how it works.
6. Legal compliance
Like all startups, professional services organizations are going to need to comply with different standards and regulations to make sure things are legally on the up and up. Unfortunately, this can be a complex and time-exhaustive process. If your team and/or clients are international, it can get even more overwhelming.
However, compliance is something that needs to be taken care of from the get-go. Serious legal and financial consequences may surprise you on the way, if you're not adequately prepared. Be sure to have intimate knowledge of the regulations your business needs to adhere to.
Arm yourself with this information instead of putting everything in the hands of counsel. Managers and other key decision makers should be in on this, too, with a clear understanding of what is expected. As with everything else, knowledge is power.
Tip + resource: The 3 biggest compliance risks startups face are employment practices, taxes, and data security. Keep these at the forefront from the very beginning and leverage the experience of the necessary people (legal, accountants) to make sure you avoid compliance risks.
7. Scaling the business
Growing and scaling the business is the goal of every startup, but it's easier said than done. Once you've enjoyed a certain level of success, taking that to the next level will require planning, investment, and adaptation.
In professional services, specifically, challenges abound with maintaining the quality of deliverables as scaling happens. Suddenly, the team is not so small and reaches around the world. Suddenly, the client list is growing at a rapid pace, and your current clients are coming back for more.
Adapting more effective workflows and leveraging the right technology will play a huge part in scaling. Startup firms need their systems to be able to handle the uptick in demand, without putting an additional burden on the team by adding tons more admin hours.
Tip + resource: Find a 'second penguin'. That's someone that will jump right into the water after you. After that, automation and plugging in your services to a bonafide product menu make up the top priorities for scaling a service-based startup. Check out this excellent piece that breaks all these scaling issues down.
8. Cash flow management
Many (if not most) startups across the board struggle with successful cash flow management. Most operate at the beginning with small business loans, personal investment from the founders, and funding from family and friends. Still others get one or more angel investors that expect a certain return within a certain time frame.
No matter what, the stakes are high. Plus, lots of professional services startups have long payment cycles, as is the case with designers and architects who have to execute complex projects. This can create cash flow challenges when it comes to paying the team, paying bills, and investing in a marketing strategy. Consistent revenue flow is the goal, but it's more often than not a pain as the business gets off the ground.
Tip + resource: It can be scary as a startup to feel that finding a new investor is the only way out of your cash flow problems. However, with small changes, like negotiating new payment schedules with clients, for example, young businesses can get cash flow under control. In this video, Eric Andrews offers some brilliantly tangible ways startups can increase cash flow, without having to raise more capital.