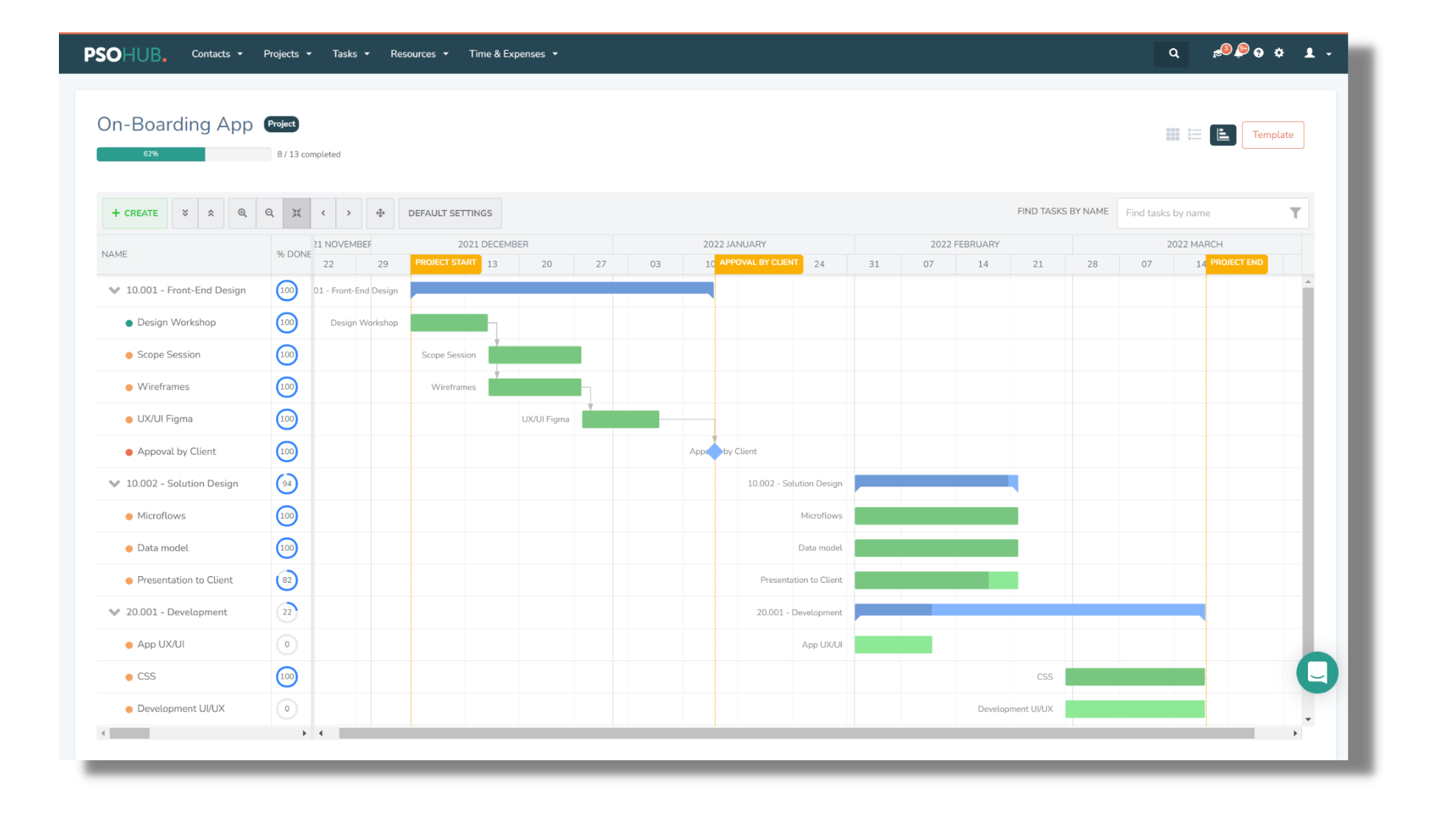 Why use the Gantt Chart?
Planning projects can be challenging. A Gantt Chart simplifies the project planning by showing all project activities, dependencies, and milestones in one overview.
Using PSOhub's Gantt Chart helps you to keep track of the status of your project. Never miss a deadline and keep your customers happy!
Display all project tasks under their respective task list in a visual start based on start and due dates.
Assign resources to task directly from the Gantt Chart and get one overview of all tasks per resource.
Set dependencies for your project activities to show what needs to be finished before starting the new task.
Use milestones to show events, decision points or deliverables break up the project and improve progress monitoring.
Set priorities for your project activities and see completion percentages to see where you need to put focus on to keep your project in scope.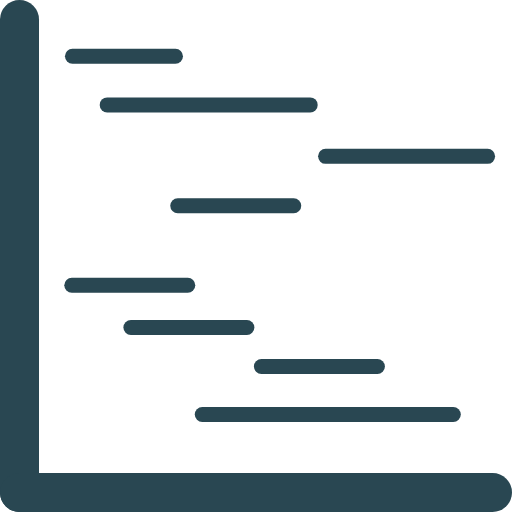 Share the Gantt Chart with your client via a view-only link to keep your client informed and offer transparency on your project progress.
PSOhub insights. Perfect for your coffee break.